3 Reasons to Be Excited for the Coen Brothers' New Movie 'Hail, Caesar!'
Written by Katie Marzullo. Published: October 09 2015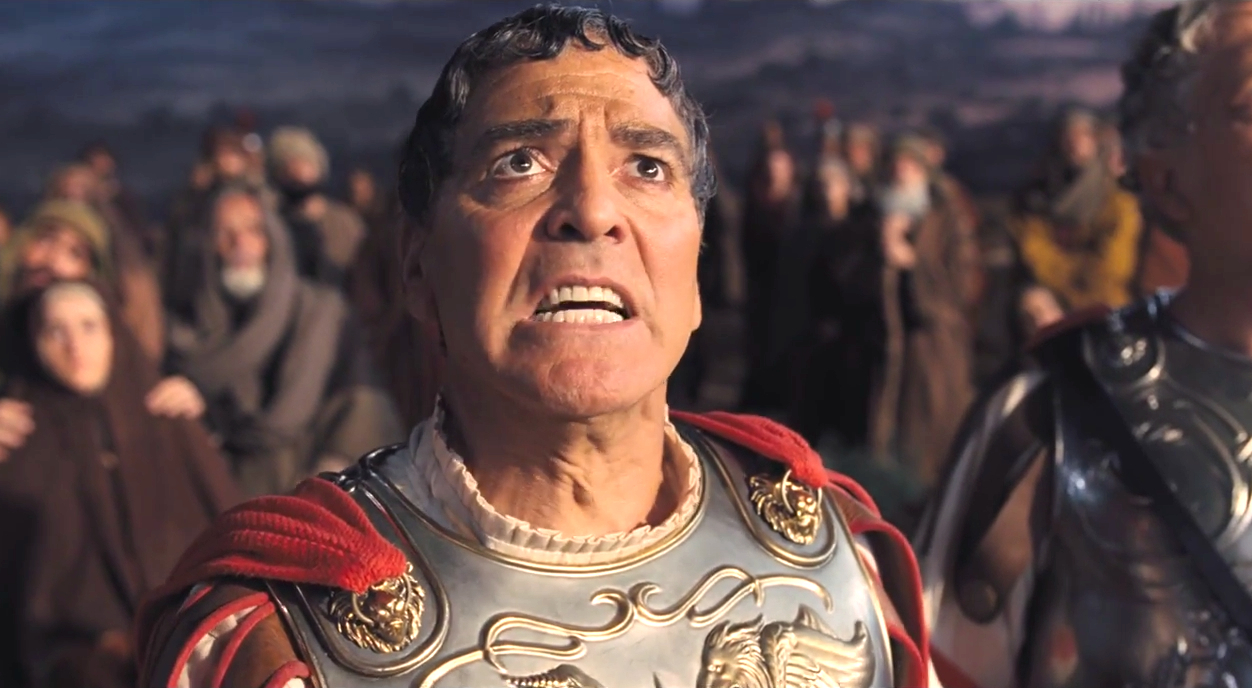 Friends, Romans, Countrymen, all hail Caesar! …And I'm not just talking about the Roman dictator; I'm also referring to the haircut whichGeorge Clooney single-handedly made trendy again back in the '90s. It's BACK, and so is he! Together again! REJOICE!
Sweet 'dos aside, there are plenty of other reasons to be super-stoked about Clooney's new film Hail, Caesar!, the trailer for which was just released. Lend me your ears and let me count the ways!
1. It's a Coen Brothers Joint.
Need I say more? People look forward to the next Coen Bros. movie the way they look forward to Christmas and that is a (unresearched) fact! From the existential quirkiness of Raising Arizona and the poetic banality of The Big Lebowski, to the dark humor ofFargo and the unsettling nihilism of No Country for Old Men, Joel and Ethan Coensure know how to set a mood and spin a yarn. This time around, they tell the tale of a Hollywood movie star, Baird Whitlock (Clooney), whose kidnapping sends the Hollywood studios into a PR tailspin. The Coens have tackled all kinds of different eras in their films, but this is their first foray into the Golden Age of Hollywood. One quality that ties all of the Coens' movies together is their ability to find the surreality of everyday life, to the point where every film feels sort of like an urban legend. Considering the mythos that already surrounds early/mid-century Hollywood, it won't be hard for them to capture that side of the era in this film either.
2. Hooray for Hollywood!
As I just stated, this film takes place during the Golden Age of Hollywood, when the Studio System was still in place and publicity departments worked overtime preserving (and usually completely inventing) the images of the stars in their line-up. It was a time when one disparaging word from either of the top gossip columnists of the day, Louella Parsons and Hedda Hopper, could irreparably ruin someone's career. There were no lengths too shady that studio execs would not go to to hide their stars' indiscretions, whether they were gay or had a baby out of wedlock or were struggling with substance abuse problems. The stars reflected the studio and the studio heads themselves, so maintaining that pristine image was paramount, and that is a theme that this movie seems to be exploring. This was an era where actresses never left the house unless they were 100% made up and glamorous; God help you if you should ever be photographed without make-up or wearing jeans.
3. Dat Cast Tho.
Aside from Clooney, this movie boasts an all-star cast that would makeLouis B. Mayer salivate! And they all seem to be playing roles familiar to anyone who is a fan of Old Hollywood and the movies from that time period, including Clooney as an obviousCary Grant type (appropriate, since Clooney himself is our generation's Cary Grant in real life);Scarlett Johansson as a film starlet who does a lot of aquatic-themed spectacle films, much in the vein ofEsther Williams; Channing Tatumas a Gene Kelly-esque song-and-dance man;Tilda Swinton as an amalgam of the above-mentioned gossip columnists; Josh Brolin as a tough-talkin' producer; Ralph Fiennes and an idealistic director (are there any other kind?); Frances McDormand as a chain-smoking film editor (most editors were women back in those days, btw); and many many more!
Check out the trailer below:
I love films about Old Hollywood, and this one looks like it's gonna capture that era magnificently!
Hail, Caesar! hits theatres in February of next year.
(Screenshot via YouTube)
- Katie Marzullo, YH Staff Editor