3 Other Characters That "Grey's Anatomy" Should Bring Back!
11-18-2020 by Andi Ortiz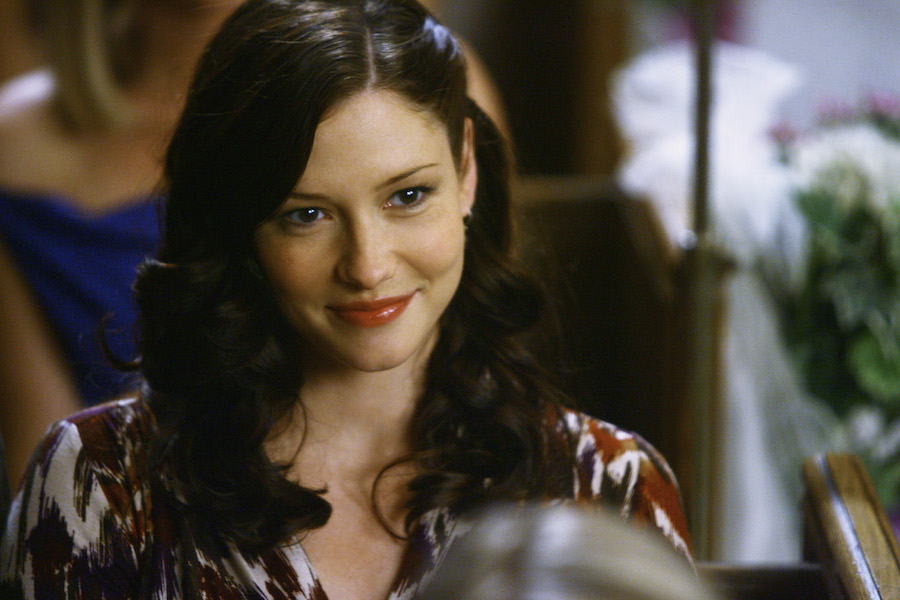 ( © Scott Garfield/Walt Disney Television via Getty Images)  
[WARNING: MAJOR SPOILERS IF YOU'RE NOT CAUGHT UP ON THE NEW SEASON OF "GREY'S ANATOMY"!]

At a time when we could all use a little extra joy in our lives, "Grey's Anatomy" has delivered in a big way. Or, should we say, a dreamy way? Most fans thought it would never happen – at least, not until the series finale – but it did. Derek Shepherd returned. And boy, does he look good for a dead guy.
Granted, the circumstances of Derek's return are nothing short of ominous. Meredith was reunited with her deceased husband in a dream sequence at the end of the Season 17 premiere, having collapsed in the parking of Grey-Sloan Memorial after running herself ragged in treating patients with COVID-19. At the moment, Ellen Pompeo's contract is set to expire at the end of this season. Could Meredith truly be on the brink of death? We're not going to think about that right now.
Instead, we're going to think about a few other characters we hope to see Meredith reunite with on this beach (because both the "Grey's" showrunner and other cast members have hinted there will be more). There have been quite a few deaths on this show, but after Derek, these are the top three people we NEED to see again.
1. Ellis Grey
According to showrunner Krista Vernoff and series starKevin McKidd, in order to keep Patrick Dempsey's return a secret, the show took the Marvel approach; everyone was given a fake script. In this script, Meredith saw her late mother on the beach instead of her late husband. And honestly, we wouldn't be mad about it! Meredith has come so far, and though we saw Ellis Grey resurface in both the Dia de los Muertos episode and the episode where Meredith won her Harper Avery, Ellis didn't actually get to speak to her daughter.
Ellis grey was never the shining example of a mother, but odds are, a conversation with her would do Meredith some good right now.

2. Lexie Grey
In the catalogue of "Grey's Anatomy" deaths, Lexie Grey's hit especially hard. She worked so hard to develop a relationship with Meredith, only for it to be cut short. Had she survived, the Grey girls would undoubtedly be thriving together, and Lexie would be the coolest aunt.
And honestly, just imagine the power of having Meredith, Lexie, Amelia, and Maggie on-screen together. Oh, what could've been. Still, it'd be nice for Meredith's sister to check in on her, maybe even crack a few jokes about Meredith's other sisters. Of course, the odds of seeing Lexie on this beach are admittedly slim, considering Chyler Leigh is currently starring as Alex Danvers on The CW's "Supergirl". That said, "Supergirl" only returned to filming in the last few weeks – AFTER "Grey's" had started. Perhaps Leigh found some time to hit the beach before heading back to Vancouver?
3. George O'Malley
After Alex's exit at the end of last season, seeing any one of our original five interns return this season would be welcome – well, except for Alex and Izzy. They know what They did. And considering the first appearance on this beach was that of a dead connection to Meredith, seeing Cristina would only make us worry.
But George O'Malley? Seeing him again would hit audiences in the feels like a… well, like a bus. Given the current state of things, Meredith could use a shot of optimism and love from O'Malley. He could even talk about being reunited with his father, and how much fun they've had together.
Admittedly, at this point, we'll welcome any familiar faces we haven't seen in awhile, dead or alive. But these three are essential.