22 Things To Cross Off Your Summer Bucket List!
Written by Amanda Baltazar. Published: May 29 2023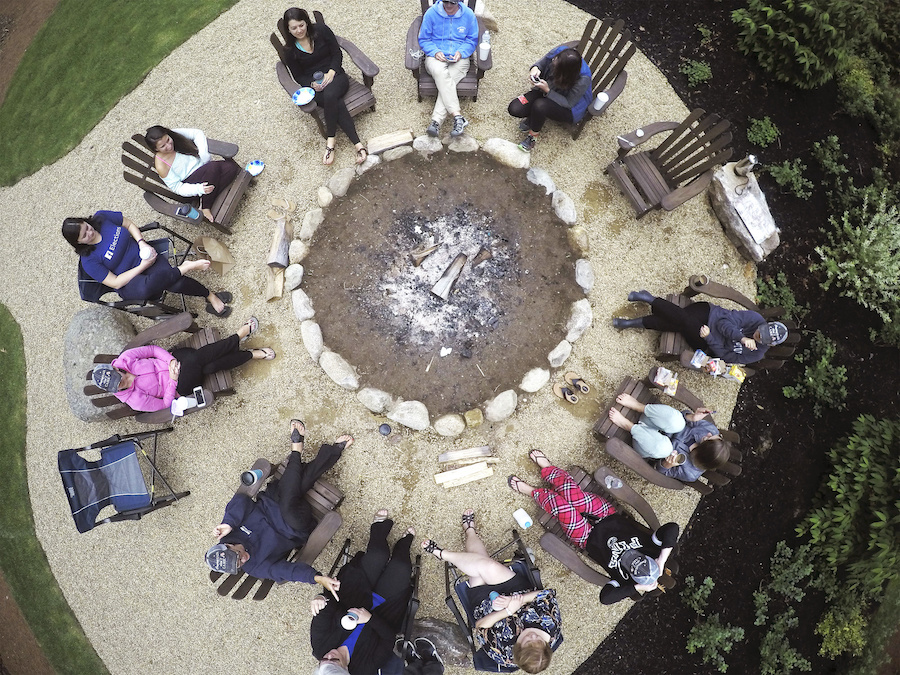 Grab your swimsuits and throw on some sunscreen because Summer is finally here! So, even though school's out, everyone's trying to find some fun and exciting things to do! Don't spend your days inside sitting around looking at how much fun everyone is having on social media! Go out there and take your own pictures and make your own memories!
Here's a list of fun things to do over summer whether you're out of school or just taking a day off of work!
1. Go on a hike
Grab some water and find a trail! Going on a hike is a great way to stay active and take in a great view. It's a great way to stay active and be in tune with nature. Namaste.
2. Go to the beach
Take trip to the beach and soak in some sun! Maybe grab a board and catch a couple waves! Or just lay out and tan maybe build a sandcastle!
3. Go to a lake
Try wake boarding or jet skiing! These are great activities to try out and pick up over the summer!
4. Camping
Invite your friends and family and grab your tents! Spend the weekend camping and fishing! Be one with nature and maybe find a new perspective!
5. Amusement Parks
Check out all the great amusement parks! Take a trip to Disneyland or spend the day on roller coasters at Six Flags! Universal Studios Hollywood just unveiled the new Springfield addition to their park and the new Fast and the Furious attraction opens June 25!
6. Have a BBQ
Grill some burgers and hot dogs and spend the day with family and friends! Take a dip in the pool and maybe even grab a drink. BBQs are a great way to get everyone together and have fun!
7. Road trip
Get a few of your close friends or take the whole family out on a road trip! So many places to go and things to see, a road trip is a great way to relax and get a change of scenery.
8. Make a movie/music video
Grab a camera or your phone and film yourself and your friends! Remake your favorite movie or make up your own masterpiece! Get creative and make some memories you can watch again and again.
9. Have a picnic
Go old school and pack some fruit, sandwiches, and other snacks and spend the day outside! You could even grab a book and enjoy the fresh summer air!
10. Have a water balloon fight
Grab you swimsuit and invite your friends over to have a water balloon fight! It's a great way to cool off from the heat and get ready to tie a lot of balloons!
11. Slip'n'slide
Go back to your childhood and buy that slip'n'slide you've been dreaming of. If you can't find any, grab some trash bags, duck tape, and liquid dishwasher soap and you have your own homemade slip'n'slide!

12. Visit your local farmer's market
Check out your local farmer's market and eat some fruit! They always have a ton of samples and you can support your local farmers!
13. Go ice-skating
Cool off from the summer heat and go ice-skating! Even if you fall a couple times, it's still a great time!
14. Movie marathon
Have a movie marathon with your friends! Watch all those movies that you always wanted to see! Fire up your favorite streaming apps and don't forget the popcorn!
15. Go to the zoo
Go out and pet some animals. Maybe feed the elephants some peanuts! It's a great day to spend some time with the family or even a cute date idea!
16. Learn to play an instrument
Ever wanted to learn how to play the guitar or the piano? This is the perfect time to learn and practice!
17. Go stargazing
On those cool summer nights, just relax and look up at the universe and check out the stars! Be inspired!
18. Go to a concert
Find out if your favorite bands are playing any concerts and rock out to some live music! A lot of parks have a summer concert series, so check out what's going on at your local park!
19. Go to the fair
Summer is the season of county fairs! Eat some deep fried goodies and walk around, buy some cool little trinkets, and ride a rollercoaster! As gross and unhealthy as it sounds, deep-fried Oreos taste amazing! (Just don't eat them BEFORE that rollercoaster!)
20. Learn a new language
Learn Spanish! Learn French! Learn Mandarin! I've always wanted to learn sign language! Use the time this summer to learn something new! Duolingo offers language lessons for free!
21. Take a dance class
Salsa, hip-hop, break dancing, ballroom, contemporary, Polynesian dance? Whatever tickles your fancy, there's a dance class for you!
22. Learn to cook a new dish
Do you have a recipe you've always wanted to try? Maybe it's a crazy cookie recipe or a innovative lasagna or maybe some healthy fruit popsicles -- now the time to test it out!
There are plenty of things to do this summer so, get started! Let us know what your summer plans are!