21 Movies We Can't Wait For This Year!
Written by AnnMary Mailyan. Published: January 19 2023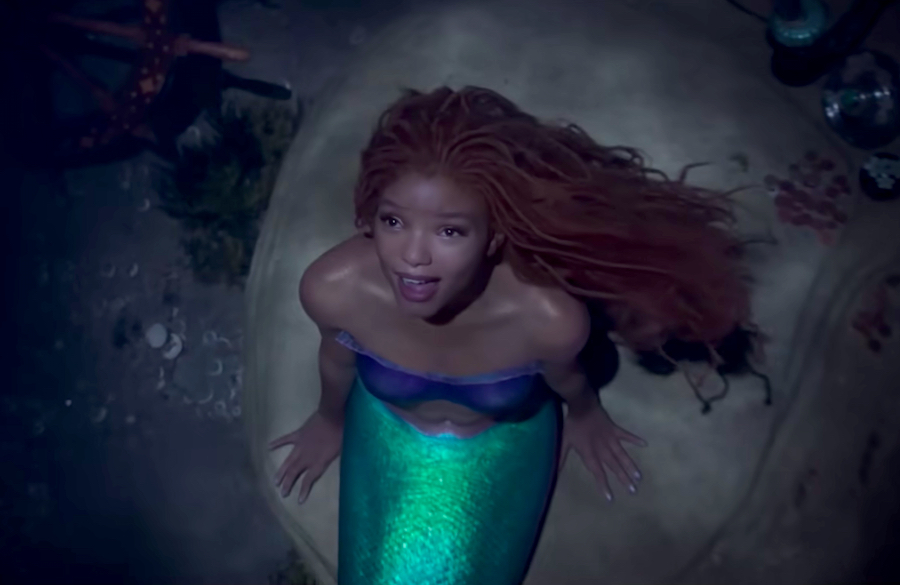 (Walt Disney Studios)
Time indeed flies incredibly fast! It feels like we were greeting 2022 just yesterday, and now we've welcomed yet another year. Most people feel sad, or at least bittersweet, when time passes by, as we have to part with an important period of our lives. However, there is one case when we actually want the time to go faster: it usually happens when we find out about a great movie coming out sometime in the future. Especially if it's a sequel of our favorite films. And this year is not an exception. There are lots of cool premieres waiting for us in this new year. We have gathered the best and most anticipated movies of 2023. So, make sure to remember the dates! 
1. The Amazing Maurice (February 3)
The year starts with a cute animated film about a cat called Maurice, or, as he calls himself, The Amazing Maurice. He finds true friends, has lots of fun adventures, and fights with the antagonists of the story -- the rats. The voice cast of the film is truly awesome, with David Thewlis, Hugh Laurie,Emilia Clarke, David Tennant, and many more.
2. Ant-Man and the Wasp: Quantumania (February 17)
Ready to explore the Quantum World? In just one months, you'll get the chance to do it along with Ant-Man and his friends, who get stuck in the Quantum Realm and have to find a way back to their reality. For more information about the Marvel film, you can check outthis article! 
3. Scream 6 (March 10)
TheScream series has been chugging along since 1996, it has definitely deserved its title as one of the most famous horror movie franchises. Last year, Ghostface returned after a 10-year hiatus, and the story doesn't seem to stop. In the 6th installement, four survivors of Ghostface leave Woodsboro and move to New York for a fresh start. Well, good luck to them! 
4. Shazam! Fury of the Gods(March 17)
The sequel about the most hilarious superhero is almost here! This time, Shazam faces new, even more dangerous threats than ever, as the daughters of ancient Greek deity Atlas have come to take revenge because of the stolen powers from Greek gods. This battle is going to be epic, especially with Helen Mirren playing Hespera and Lucy Liu as Kalypso. Can't wait! 
5. John Wick: Chapter 4 (March 24)
The incredible Keanu Reeves is back, ready to defeat his enemies and finally earn his desired freedom, which, to be honest, doesn't seem to happen anytime soon. The 4th installment about the notorious professional assassin was supposed to come out back in 2021 but was rescheduled due to COVID-19 pandemic. And now we're finally going to see John Wick kick some butt once more! 
6. The Super Mario Bros. Movie(April 7)
You'll be lying if you said that Mario wasn't a big part of your childhood either! Ah, the good old days, when we would play this classic game for hours! And now, our favorite video game plumber, along with his brother Luigi, comes to the big screen to protect his world from horrible monsters. 
7. Guardians of the Galaxy Vol. 3 (May 5)
Where is Gamora? We have been waiting for answers to this question ever since Avengers: Endgame. The Guardians are ready to save the universe again (and again) while trying to find Gamora. Get ready for more funny interactions between the characters, amazing songs, and epic fights! 
8. Fast X (May 19)
The 10th installment of the Fast & Furious franchise, about street racing, spies, and, of course, family, is expected to be released this Summer. There are no trailers or confirmed plot yet, so we can't really say much about the film itself except that new castmembers will include Jason Momoa, Brie Larson, and Rita Moreno. But one thing is certain -- there'll be lots of cool action moments and deep quotes about the importance of family. 
9. The Little Mermaid (May 26)
It feels like we have been waiting for the live-action adaptation of one of our favorite Disney animated films for forever! The reboot was confirmed all the way back in 2016, and we're finally going to follow the adventures of Ariel and her friends. Looking forward to hearing Halle Bailey's sweet sing our beloved songs! 
10. Spider-Man: Across the Spider-Verse (June 2)
In the animated adaptation about one of the most famous superheroes, we first got to explore the Spider-Verse back in 2018 with Into the Spider-Verse. Now it's time to go back, as there's a new threat in town waiting for the friendly neighborhood Spider-Man and Gwen Stacy.
11. Transformers: Rise of the Beasts (June 9)
The 7th installment of the sci-fi movie franchise promises to be just as good as its predecessors. The storyline, which takes place in 1994, will introduce 3 new robot tribes called the Maximals, the Terrorcons, and the Predacons. There's a new battle coming between the Decepticons and Autbots, so lots of cool action is guaranteed! 
12. Elemental (June 16)
Who doesn't love the animated films created by Disney and Pixar? This one tells the story of a city where the 4 Elements (Fire, Earth, Water, and Air) live together in peace. When a Fire Woman called Ember meets a Water Guy named Wade, things seem to take a different turn. Together, they've got to discover how well such differing elements can live together and whether it's possible to break the elemental stereotypes or not.
13. Mission: Impossible - Dead Reckoning - Part One (July 14)
The 7th movie in the spy franchise was also set to be released in 2021, but due to the circumstances of the pandemic was moved to 2023. The plot of the penultimate movie is still unknown. However, Dead Reckoning - Part One and Part Two are going to be the last ones in the action series, so fans should expect some kind of closure to the story. 
14. Barbie (July 21)
Barbie is one of those films that became famous way before being released. Last Summer, the internet was full of behind the scenes photos from the upcoming movie with gorgeous Margot Robbieportraying Barbie and handsome Ryan Gosling as Ken. However, don't be deceived from the bright colors, as, according to the actors, the movie has a much darker plot than it seems! 
15. The Marvels (July 28)
2023 will be quite eventful for MCU fans. In the sequel to Captain Marvel, we are going to witness 3 amazing superheroes (Carol Danvers, Kamala Khan, and Monica Rambeau) constantly swapping places with each other every time they use their powers. Why does it happen and how to stop it? That's what the trio is going to work on.
16. Haunted Mansion (August 11)
You know how most of the horror movies begin -- A happy family moves into a new big home (which usually already looks creepy and suspicious) and start encountering supernatural events. The same will happen here, when a single mom (Rosario Dawson) with her 9-year-old son decides to move into an antique mansion, with one big exception: besides being scary, the film is also going to make us laugh. The cast will also include Owen Wilson,Jared Leto, Winona Ryder,Danny DeVito, and Jamie Lee Curtis as the famous Madame Leota.
17. Dune: Part Two (November 3)
The first movie of the epic sci-fi series became a real hit in 2021, winning 6 Oscars out of 10 nominations. The sequel seems to be even better, as Paul Atreides (Timothée Chalamet) seeks revenge against people who destroyed his family. In addition to the returning castmembers, the newbies include Florence Pugh, Austin Butler, Christopher Walken, and Lea Seydoux. 
18. The Hunger Games: The Ballad of Songbirds and Snakes (November 17)
"Happy Hunger Games, and may the odds be ever in your favor!" This Fall, we'll hear these famous words once again. The prequel takes places 64 years before the original story and follows a young Coriolanus Snow as he becomes a mentor during the 10th Hunger Games. We'll get to see the story of the future president and understand his character more deeply. 
19. Wish (November 22)
Another animated story by Disney which will undoubtedly be truly amazing. 17-year-old Asha and her goat named Valentino get to travel to Rosas, the kingdom of wishes. It is a magical place where all wishes literally come true. Looking forward to seeing the magic! 
20. Wonka (December 15)
Roald Dahl's peculiar candy maker Willy Wonka is coming to the big screen for a third time. This time, we'll get to see the adventures of young Wonka (played by none other than talented Timothée Chalamet) before he even met the Oompa-Loompas. Will Timmy be able to preserve the legacy of Gene Wilder and Johnny Depp? We're absolutely sure that he will! 
21. Aquaman and the Lost Kingdom(December 25)
There's not much to tell about this movie about DC superhero Aquaman and his friends, as the plot of the upcoming sequel is still unknown. According to the synopsis of the film, Aquaman has to save Atlantis and our world after some evil ancient powers get unleashed. 
Which movies are you most excited for?