2023 iHeartRadio Music Awards Recap!
Written by Tashi Rios. Published: March 28 2023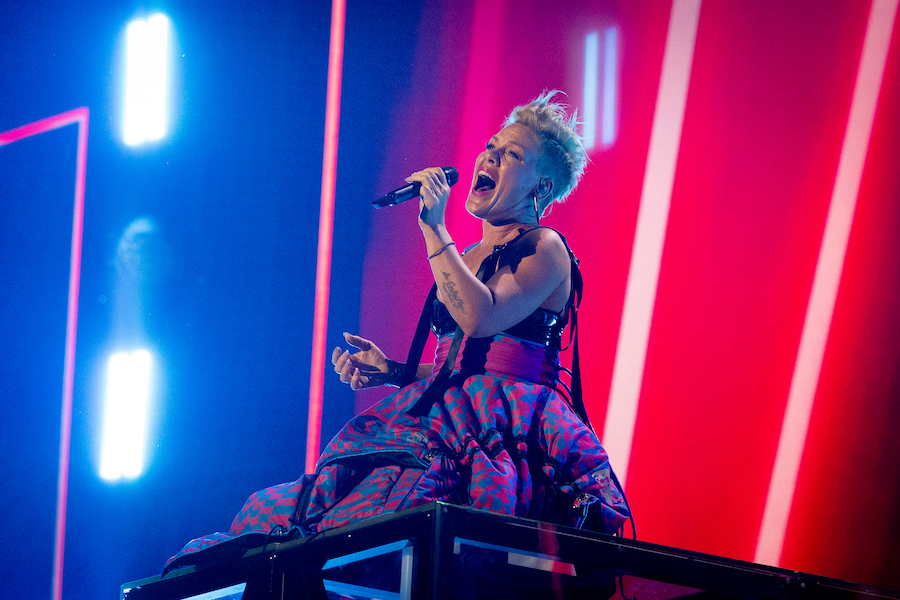 ( © Emma McIntyre/Getty Images for iHeartRadio)
Last night, the 2023 iHeartRadio Music Awards took place at the Dolby Theater in Los Angeles. The show aired on FOX from 8-10pm and was hosted byLenny Kravitz. It will also air on the stations nationwide and the app. Since it's the 10th show, let's check out our recap!
Not only isTaylor Swift killing it on stage with her 44-song setlist for her Eras Tour, but she also took home 5 awards, including "Anti-Hero" for Song of the Year, Best Lyrics, and Best Music Video. The pop star was even honored with the Innovator Award, which is a high honor to artists who have an impact on pop culture!
P!nk was awarded with the iHeartRadio Icon Award following Jennifer Lopez's win last year. She received the award for her passion as a global pop icon and also gave a thrilling performance; Kelly Clarkson even joined onstage to celebrate in a powerful duet of P!nk's hit "Just Give Me a Reason"! 
Lights Up! on the Artist of the Year, who was none other than Harry Styles. He was in a difficult category going up against icons like Beyoncé, Drake, and Justin Bieber. Styles sent in a video message to thank his fans and everyone who helped him get this "prestigious honor". 
Harry also took home Favorite Tour Style and Favorite Residency, which were both voted on via social media.
The Best Fan Army award was voted for online and went to the dedicatedBTS Army. Best Collaboration was awarded toSam Smith and Kim Petras for "Unholy", and Doja Cat was crowned the Most Played Artist. Selena Gomez came out on top with the Favorite Documentary for Selena Gomez: My Mind & Me, which you can check out on Apple TV+.
In a unique twist, Latto and GloRilla tied for Best New Hip-Hop Artist, while Becky G andKarol G's hit "MAMIII" took home Latin Pop/Reggaeton Song of the Year. 
Country starKeith Urban took the stage and gave an outstanding performance of "Brown Eyes Baby". Check it out below!
As of 2023, Drake is the artist with the most nominations at 44, Taylor Swift at 43, and Justin Bieber in 3rd with 41 nominations. 
What was your favorite part of the show?