2016 Oscar Predictions: PART 2
Written by Sarah Osman. Published: December 21 2015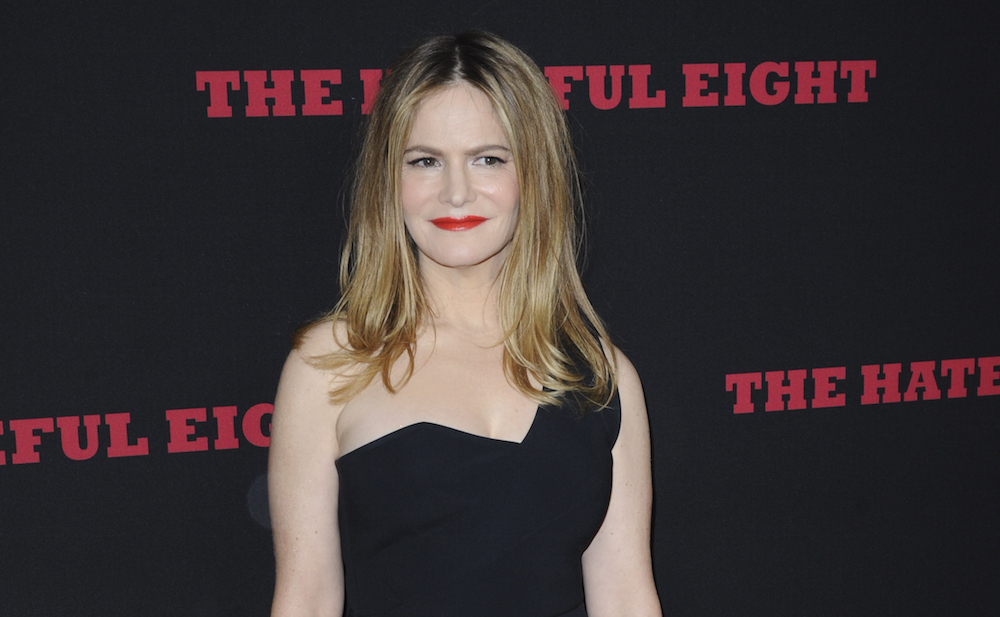 Last week,I discussed my predictions for Oscar nominations in the Best Picture, Best Director, Best Actor, and Best Actress categories. This week, I will focus on the other big four: Best Supporting Actor, Best Supporting Actress, Best Original Screenplay, and Best Adapted Screenplay. Here are my top picks!
BEST SUPPORTING ACTOR
This category seems to have a few surefire bets, but there is the chance for some unexpected nominations as well. Unlike in previous years, there doesn't seem to be a clear frontrunner at this time.
Sylvester Stallone, Creed: Could the original Rocky pull another upset? Fans and critics alike have loved Creed, in which Stallone returns to play Rocky Balboa for the seventh(!!) time. He's already received a Golden Globe nomination for the role, and let's face it, everyone secretly loves Rocky. I'm certain that he will be nominated, the question is whether or not he will win.
Paul Dano, Love & Mercy:Dano turned in an impressive performance as a young Brian Wilson, and the Golden Globes took notice: he's already scored a nomination (and an Indie Spirit Award nom too!). Dano continues to churn out strong performances, so it's about time he gets a nomination. However, wasLove & Mercy a big enough movie for the Oscar voters to take notice?
Jacob Tremblay, Room:The very young Tremblay was the heart and soul of the film Room (you really can't tell the story without him, since it's told from his character's point of view). In the hands of another actor, the film could have easily fallen apart, yet the chemistry Tremblay had with Brie Larson is what made the film such a heartwarming story. The Oscar voters tend to take notice of young talent, so there's a chance that Tremblay will score a nomination!
Idris Elba, Beasts of No Nation:Lately, it seems like everyone is in love with Elba (myself included!). His performance in Beasts of No Nation has received a great deal of praise and he is slowly becoming one of Hollywood's hottest actors. In this film, he plays a terrifying commander who leads and recruits a group of young rebels to fight against brutal government forces. Audiences were a bit surprised to see Elba take on a more disturbing role, since he typically plays more likable characters. His take on the commander could easily score him a nomination; he's already scored a SAG and Golden Globe nomination. Even more impressive, this could mark the first time a Netflix original has broken into Oscars contention!
Mark Rylance, Bridge of Spies:Like Elba, Rylance also scored a SAG and Golden Globe nomination for his understated but brilliant role in Bridge of Spies. In the film, he portrays the real life Rudolph Abel, a suspected Russian spy living in New York who is used for an exchange for captured U-2 pilot Frances Gary Powers. While Rylance did impress in Bridge of Spies, he has some stiff competition in this category. However, Rylance has won a number of Tonys and is a trained stage actor, so those odds are certainly in his favor.
Other Possibilities: Christian Bale, The Big Short;Benicio del Toro, Sicario;Michael Keaton,Spotlight; Jason Segel, The End of the Tour; Tom Hardy, The Revenant
BEST SUPPORTING ACTRESS
The Best Supporting Actress category is a bit of a tricky one. Two of the most buzzed-about roles (Rooney Mara inCarol and Alicia Vikander in The Danish Girl) could be interpreted to be lead roles, so it's hard to tell which category they could be nominated for. A number of ladies also turned in impressive performances in this category, making the competition especially stiff.
Rooney Mara, Carol:Mara's role inCarol is interesting one as it is difficult to decipher if she is technically a lead or a supporting role. The Golden Globes decided that Mara is a lead (and she received a nod for that), but I think it's more likely that the Oscar voters will nominate her co-star Cate Blanchett for Best Actress while Mara will receive a nomination for Best Supporting Actress.
Kate Winslet, Steve Jobs: Winslet is already an Oscar winner and a celebrated actress. Having said that, though, it is highly likely that she will receive yet another nomination for her role in Steve Jobs. Although most of the film was not well received by critics, Winslet's role as former Apple marketing executive Joanna Hoffman was highly praised. 
Jennifer Jason Leigh, The Hateful Eight: Leigh is the only woman in the male-dominated Quentin Tarantino western, and she proves that she can outshine any of the boys. Leigh plays a tough frontier gal and has wowed critics with her performance. Leigh has never received an Oscar nomination before, and frankly I feel that she is a rather underrated actress and is due for some recognition by the Academy.
Helen Mirren, Trumbo: Mirren, much like Winslet, is an Oscar favorite -- she has previously been nominated 4 times and won once. In Trumbo, Mirren stars as notorious 1950s gossip queen Hedda Hopper, whose political leanings got her in trouble with writer Trumbo (Bryan Cranston). Mirren is fierce and sassy in the role, for which she has landed a Golden Globe and SAG nomination. While she might not win, she's certain to get nominated.
Kristen Stewart, Clouds of Sils Maria: This is a dark horse pick, but hear me out. Critics have adored Stewart's role in Clouds of Sils Maria, in which she stars as assistant to Maria (Juliette Binoche), who has been cast to play the older role opposite the role that originally made her famous. Stewart's role isn't as out there as Binoche's or evenChloe Grace Moretz, who plays the actress portraying the younger role, but that doesn't mean she shouldn't be recognized for taking on the more subdued role. It's a long shot that she will get nominated, but Stewart does show potential as an actress, and it's about time that she gets noticed.
Other Possibilities: Alicia Vikander, The Danish Girl;Jane Fonda, Youth; Rachel McAdams, Spotlight; Cynthia Nixon, James White; Mya Taylor,Tangerine
BEST ORIGINAL SCREENPLAY
In terms of the screenplay categories, this is the less packed one. Since so many movies this year were based on books or other pre-existing properties, there weren't that many original films to choose from. Still, there were enough to make this an exciting race!
Pete Docter, Meg LeFauve, Josh Cooley, Inside Out:The highly imaginative Inside Out seemed to mark the triumphant return of Pixar. Inside Out was praised by critics and audiences alike for its unique and heartwarming story, in which a young girl moves to San Francisco and the different emotions in her head (Joy, Sadness, Anger, Fear, and Disgust) try to cope with the life-changing event. Pixar has received Oscar nominations before (in categories other than Best Animation), so I think it is a fairly safe bet that Inside Out will be recognized.
Josh Singer and Tom McCarthy, Spotlight:Spotlight just seems to be the little movie that could. The film's story was a hit at the Venice, Telluride, and Toronto film festivals, and it already received a Critics Choice Award nomination. Spotlight, which tells the tale of howThe Boston Globe uncovered the scandal of child molestation within the Catholic church, has all of the elements that Oscar voters love: intrigue, drama, and, of course, scandal!
Quentin Tarantino, The Hateful Eight:Honestly, I don't think any of us ever expected to see The Hateful Eight make it to theaters, yet lo and behold, here it is in all its 70mm glory. The Hateful Eight is another gritty film from Tarantino, this time taking on the western genre. Oscar voters seem to like Tarantino's satirical take on violence and history, as he did win Best Original Screenplay for Django Unchained. I think there is a high chance that he will be nominated again (the only question is whether or not he will win).
Jonathan Herman & Andrea Berloff, Alan Wenkus & Leigh Savidge, Straight Outta Compton:The scrappy biopic of N.W.A. seems to have become the music biopic of the year. Well-received by critics and audiences alike,Straight Outta Compton has a solid script that highlights the ups and downs of N.W.A.'s controversial career. The film's nomination is a bit more of a long shot since the writers didn't focus on the more negative aspects of N.W.A., and it is not really traditional Oscar fare. However, Oscar voters do tend to love biopics about musicians (and rap artists have won Best Original Song in the past), especially if the musician(s) have had tumultuous, controversial lives, just like N.W.A.
Amy Schumer, Trainwreck: This film is even more of a longshot, but it's not as though Oscar voters have completely ignored comedies in the past; Bridesmaids received an Oscar nomination for Best Original Screenplay. Trainwreckcertainly fits in the same vein of comedy as Bridesmaids -- written by and starring a woman, Trainwreckfocuses on a no-strings-attached sports writer who falls for a doctor she interviews. Trainwreck is undoubtedly charming and proves that rom-coms aren't necessarily dead; they have just changed to become more realistic. I'm rooting for you, Amy -- it's time that more comedies (and female comedy writers) get recognition!
Other Possibilities: Matt Charman, Joel Coen, Ethan Coen,Bridge of Spies; Alex Garland, Ex Machina; Oren Moverman, Michael Alan Lerner,Love & Mercy; Sean Baker & Chris Bergoch, Tangerine; Paolo Sorrentino  , Youth  
BEST ADAPTED SCREENPLAY
This is one packed category -- a great number of films were based on books this year, making this category far more cramped than the Best Original Screenplay. This was a trickier one to call.
Emma Donoghue, Room:It's not really much of a surprise that Room is so good when you consider that the author of the novel that it's based on, Emma Donoghue, wrote the screenplay for the film too. While Room begins on a rather bleak note (it's told from the perspective of a 5-year-old who has spent all of his life in "room", a shack his captor has forced him and his mother into), the story picks up the pace once he and his mother make their daring escape. The film has been praised for the two actors' lead performances, but Roomreally wouldn't be as remarkable if it wasn't for its stellar screenplay. I predict that Room is certain to get a nomination.
Adam McKay & Charles Randolph, The Big Short:Not many people seem to know that The Big Short was actually based on a book by Michael Lewis. Titled The Big Short: Inside the Doomsday Machine, the Moneyballauthor focused on the build-up of the housing and credit bubble of 2008. While the book itself doesn't sound super exciting, the film has already been nominated for quite a few awards and is described as being a "rather dark comedy". Moneyball was nominated for an Oscar when it was released, so there is a high chance thatThe Big Short will get nominated as well.
Nick Hornby, Brooklyn:Hornby was a novelist long before he ventured into screenwriting, penning cult faves High Fidelity and About a Boy before both were turned into films. Since then, he has gone on to write the films An Education, Wild, and now Brooklyn. Hornby has proven to be just as talented at writing screenplays as he is at writing novels, so it wouldn't be a surprise if he was nominated (this would be his second nomination; he was nominated for writingAn Education).
Phyllis Nagy, Carol: Carol is actually based on the novel The Price of Salt byPatricia Highsmith, which takes place in the 1950s and focuses on two very different women who find themselves in a love affair. Carol has already been nominated for an Indie Spirit Award and frankly it's quite surprising that it wasn't nominated for a Golden Globe. The film certainly has the elements that Oscar voters would enjoy.
Charlie Kaufman, Anomalisa:Kaufman has received an Indie Spirit Award nomination for Anomalisa, a quirky animated film that follows a bored self-help author (David Thewlis) who, after going on a business trip, meets the socially awkward Lisa (Jennifer Jason Leigh), who may be the love of his life. It might not be as traditional of Oscar fare as, say, Steve Jobs, but sometimes the Oscar voters like to go for what's different.
Other Possibilities: Aaron Sorkin, Steve Jobs;Drew Goddard  , The Martian; John McNamara, Trumbo; Cary Fukunaga,Beasts of No Nation; Lucina Coxen,The Danish Girl
Who are YOUR picks for these categories?
(Photo via Apega/WENN)
- Sarah Osman, YH Contributing Writer