15 Best Celebrity Summer Beach Reads!
Written by Meagan Gitelman. Published: July 18 2018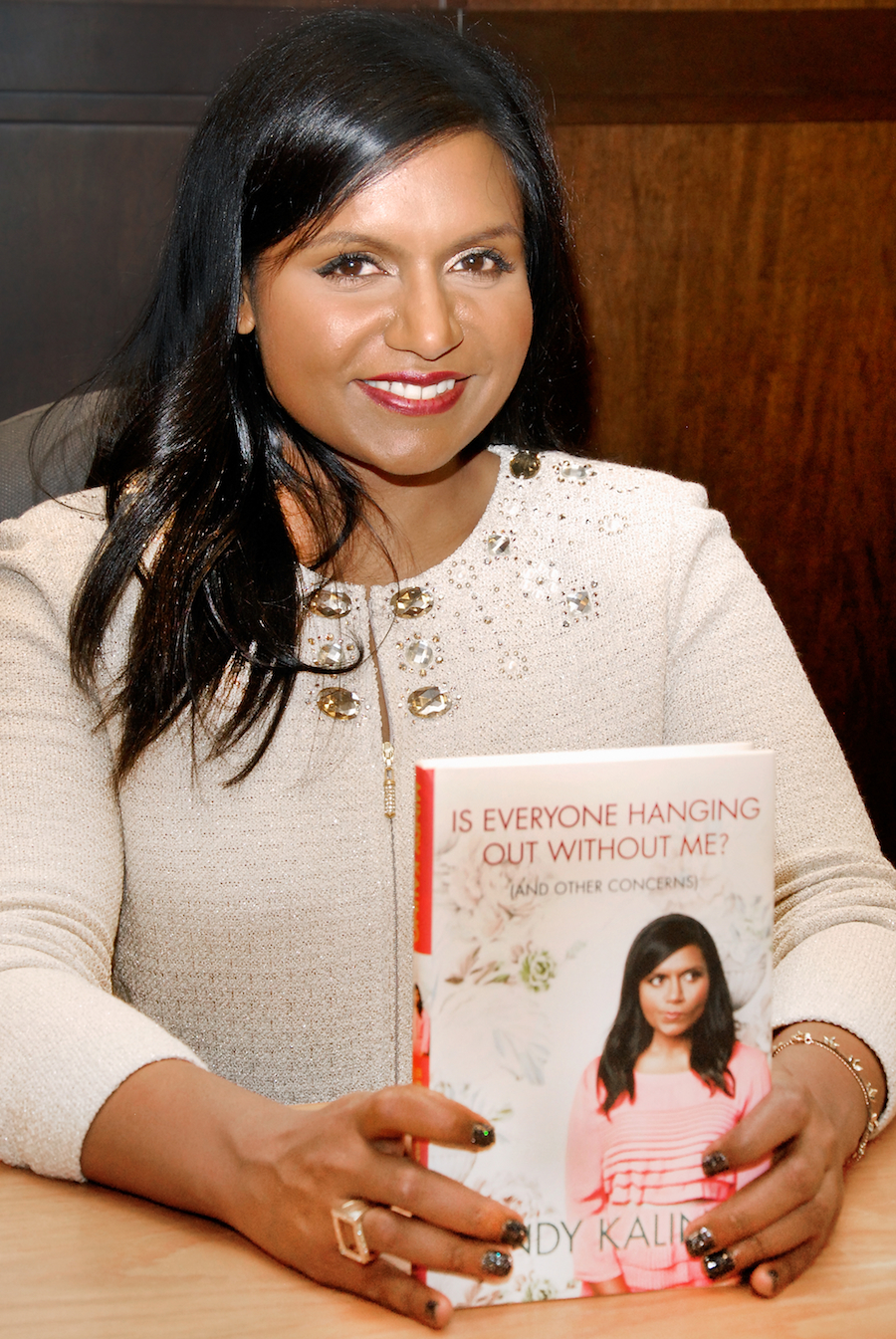 Summer is the perfect time for going to the beach, laying in the sand, and soaking up some sunshine. If you're looking for a good beach read, we've got you covered. From autobiographies to self-help books chock full with the best advice, here are some of our favorite inspirational stories from Hollywood's best!
Ellen Degeneres, Seriously, I'm Kidding
"I personally like being unique. I like being my own person with my own style and my own opinions and my own toothbrush." This is just one golden nugget of wisdom in Ellen's book, and there are plenty more to be read. Pick up a copy to read more about "The Ellen Show" and Ellen Degeneres herself.
Aziz Ansari, Modern Romance
If you've ever thought chivalry is dead, this is the book for you. "Parks and Recreation" actor and comedian Aziz Ansari discusses dating in the digital age inModern Romance. Through humor-punctuated essays and well-researched analysis, you'll be laughing as you stumble through the journey to find a soulmate.  
Candace Cameron Bure, Kind is The New Classy
"Fuller House" star Candace Cameron Bure teaches us how to live a life of grace, kindness, and class in her latest autobiography. This book will give you advice to stay true to yourself while navigating relationships, career changes, and the everyday challenges of life. This is a must-read for every woman at any stage in life.
Steve Harvey, Act Like a Lady, Think Like a Man: What Men Really Think About Love, Relationships, Intimacy, and Commitment
Maybe he's not the right guy for making announcements [coughMissUniversecough], but Steve Harvey knows a thing or two about relationships. In this book, Steve keeps it real on what men are really thinking when it comes to dating. This New York Times bestseller is sure to be a laugh, and you might just learn something new.
Tina Fey, Bossypants
She's bold, feminist, and unapologetic. Through her book of personal essays, Tina Fey will teach you how to embrace your inner girl boss and own your power! Laughter and a confidence boost are guaranteed.
Mindy Kaling, Is Everyone Hanging Out Without Me? (And Other Concerns)
Be prepared to LOL (literally) as Mindy Kaling walks us through the struggles of learning to adult. From the triumphs to the failures and all the awkward moments in between, you won't be able to put this book down. When you finish, check out her follow up book,Why Not Me?
Chip and Joanna Gaines, The Magnolia Story
You fell in love with them on HGTV's "Fixer Upper", now get to know their story in their first joint autobiography. The happy couple take you back to their humble beginnings, from their college days together to their first renovation project. It's the perfect real-life romance to pick up this summer.
Lauren Graham, Talking As Fast As I Can
Can you imagine a "Gilmore Girls" without Lorelai? Well, that almost happened, as Lauren Graham recounts in this book. Learn more behind-the-scenes secrets and follow Lauren through time as she recounts growing up and making it in Hollywood. Talking As Fast As I Can is an endearingly honest chat with Lauren, so take a seat and get ready to listen.
Kevin Hart, I Can't Make This Up: Life Lessons
He's a wildly successful comedian, a big screen superstar, and a New York Times bestseller – is there anything Kevin Hart can't do? He's offering up his keys to success and biggest takeaways in this hilarious and heartfelt memoir.
Katharine Hepburn, Me: Stories of My Life
It's a classically simple title for a classic woman whose talents are anything but simple. A four-time Academy Award winner, Katharine Hepburn opens up about her off-screen life in this telling memoir. This is a perfect for anyone with a love for old Hollywood and an appreciation for the classics.
Nick Offerman, Paddle Your Own Canoe: One Man's Fundamentals for Delicious Living
Who wouldn't want advice from the director of Parks and Rec? In his first book, "Parks and Recreation" star Nick Offerman shares his advice on everything from love, to religion, to woodworking and more. Complete with hilarious rants and anecdotes, Nick will teach you how to carve your own canoe and paddle it, too.
Anna Kendrick, Scrappy Little Nobody
We fell in love with Anna Kendrick in Pitch Perfect and we stuck around for her all-too relatable tweets. Go beyond the 280-character limit in Anna's hilarious account of her journey to becoming a pop culture icon. It's quirky, honest, and a helpful reminder that none of us have it all together.
Neil Patrick Harris, Choose Your Own Autobiography
Neil Patrick Harris puts you in his own shoes in this autobiography unlike any other. Remember those kids books where you pick your own adventure? Yeah, this is literally that. If you want to step into the life of a triple-threat star, now is your chance!
Simone Biles, Courage to Soar
This is a reminder for all the little girls who dream big that they can go for the gold. Simone Biles recounts her journey from foster care to the Olympics in her memoir about overcoming adversity. Both emotional and inspirational, this is a must-read.
Shonda Rhimes, Year of Yes: How to Dance It Out, Stand In the Sun and Be Your Own Person
"Grey's" fans, gather around: you need to read this. Shonda Rhimes, the creator of "Grey's Anatomy" and "Scandal", reveals how saying "yes" changed her life and how you can take charge of yours. Who wouldn't want advice from the queen of TV?
(Image via Beck Starr/Getty Images)
- Meagan Gitelman, YH Contributing Writer