13 Reasons Why We're Excited for Netflix's "13 Reasons Why"!
Written by Natalya Gioiella. Published: March 24 2017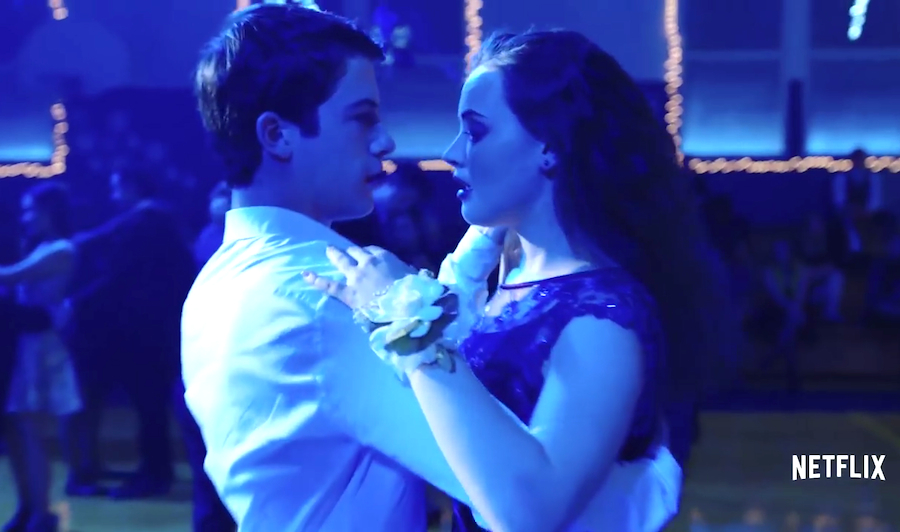 Netflix continues their streak of premiering some of our personal favorite films with more on the docket that we just can't wait to watch... one of which is "13 Reasons Why". Based on Jay Asher's novel of the same name, "13 Reasons Why" is a thriller about a teenager who starts receiving disturbing tapes from a classmate who committed suicide that reveal the truth of what actually happened leading up to her tragic demise. Check out the trailer below:
If that wasn't enough to convince you to check out the show, here are our own 13 reasons for why this is a must-see show!
1. You have an excuse to invite your friends over to watch this show with you; it looks very creepy, so it's always best to watch creepy shows with friends!
2. If you're a fan of Selena Gomez, you should definitely watch this show, as she is one of the executive producers. (She was originally supposed to be cast as Hannah!)
3. The cast features some of the hottest young talent around, includingDylan Minnette ("Awake", "Scandal",Goosebumps) and newcomer Katherine Langford, as well as established TV actress Kate Walsh ("Grey's Anatomy", "Private Practice").
4. It will be interesting to see what parts of the books Selena & her co-producers chose to expand on and why she chose to veer a little further away from the book and focus more on Clay and Hannah's relationship.  
5. We see the tapes passed around to each person on the list, and when it gets to her classmate, Clay, images of him and her together are juxtaposed as he listens to them, and we learn more about Hannah's past and why he feels so racked with guilt. we're intrigued by this imagery!
6. We want to see how the classmates each handle and cope with their grief, whether it turns into anger, pure grief, or confusion. We also want to see what will happen as a result, if they will end up fighting with one another or if they'll end up turning to each other for comfort.  
7. We are looking forward to sitting through a psychological and emotionally gut-wrenching thriller. Bring on the angst!
8. We always love seeing a good nonlinear storyline unfold.
9. We love the way the cinematography in this series experiments with the light and dark to convey deeper meaning.
10. Hannah was apparently given the title Best Ass in high school. Do tell!
11. The first line of the tape hooks viewers into wanting to watch more: "Hi, this is Hannah. I'm about to tell you the story of my life". Sold!
12. Each character has their own interesting backstories themselves, and we can't wait to see how they're played out.
13. It has to be good, as it's written by Brian Yorkey, who won both the Pulitzer Prize and a Tony Award for his musical Next to Normal.
Don't forget to catch Season 1 of "13 Reasons Why" on Netflix when it premieres March 31!
(Image via Netflix/YouTube)
- Natalya Gioiella, YH Contributing Writer