Zooey Deschanel to release holiday album
Written by . Published: August 06 2011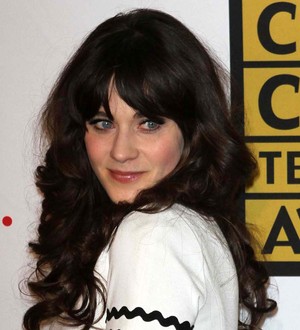 Actress/singer Zooey Deschanel is gifting fans with a Christmas album this year (11).
The (500) Days of Summer star and her She & Him bandmate M. Ward have been busy working on A Very She & Him Christmas, due to hit record stores in time for the 2011 holiday season.
In a post on her Twitter.com page, Deschanel tells fans, "Exciting news! She And Him will be releasing our first holiday record later this year! Been working on it a while! I'm super pumped about it!"
The duo already has one famous fan eager to hear the festive collection - pop star Kelly Clarkson tweeted, "Let me just say right now how freakin' excited I am about a holiday record from She And Him."