Articles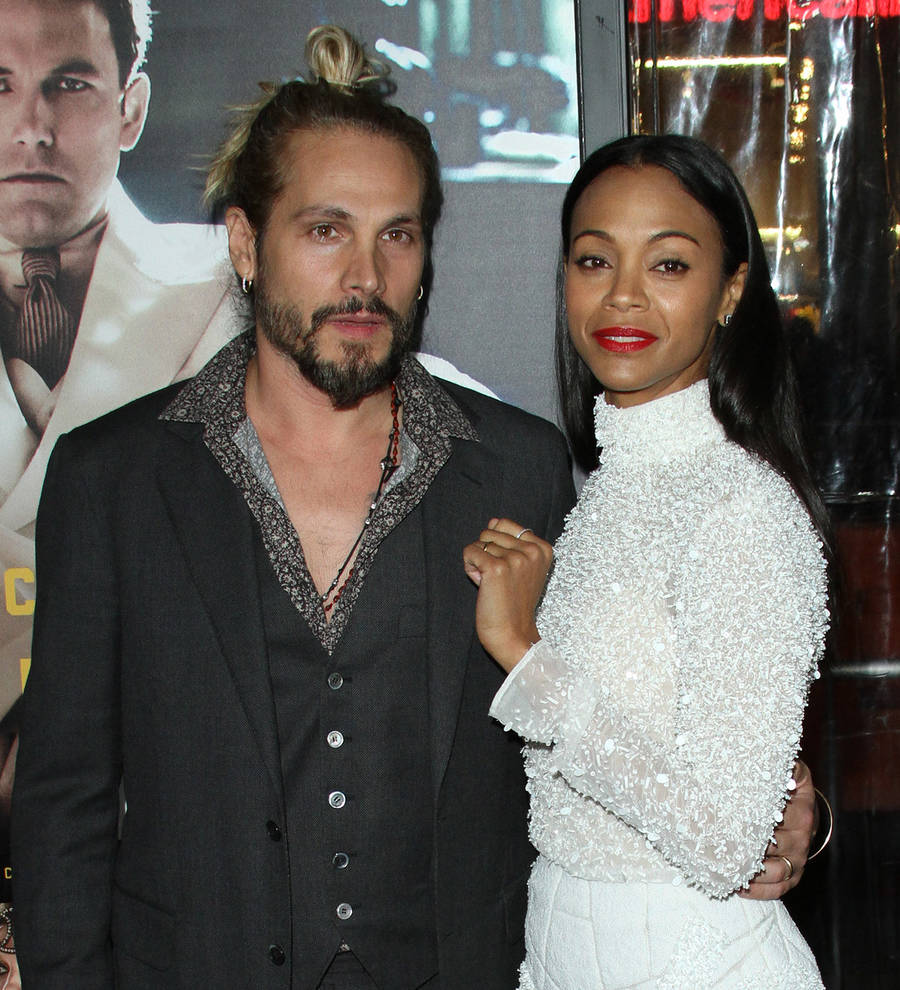 Zoe Saldana will discuss how she welcomed third child 'when the time is right'
Zoe Saldana encourages "alternative" methods of starting a family, hinting she used a surrogate to welcome her third child.
The Guardians of the Galaxy star and her husband, artist Marco Perego, stunned fans in February (17) when they announced the arrival of their baby boy Zen, a sibling for two-year-old twin brothers Cy and Bowie.
The news came as a surprise for many as Zoe had not been rumored to be pregnant, leading to speculation the couple had either adopted its third kid or used a surrogate mother to carry the child.
Zoe has still yet to reveal how Zen's birth came about, and it's not a topic she is willing to discuss in detail until their youngest son is older.
"This is something we're being very meticulous about because of the process of how we completed our family," the actress tells People.com, before suggesting she and Marco chose surrogacy to welcome the tot.
"When we're there, when the time comes and our third baby is a little older, and all the forces that helped us have him with us are comfortable," she says, "then we will share it because we know it would be very positive and inspiring to many families that are looking to complete themselves and are not able to do it in the conventional way."
She adds, "Seeking alternative ways to start a family should be encouraged, should be empowered and I think we should spread that education, that information out there, when the time is right."
Zoe and Marco are known for closely guarding their privacy, and when the actress has shared occasional photos of her boys on social media, she has always made sure to shield their faces from the camera, because she wants her sons to decide for themselves if they want to become public figures, like their parents.
"Marco and I have a great deal of respect for the privacy of our kids, they're dependent on us so they're not in a position to make choices for themselves," the 38-year-old explains.
"We have to choose for them and part of that is giving them the anonymity that they need so that they can feel safe and not aware of anything around them. When cameras are in their faces, it would probably be traumatizing for a child who has yet to understand what's going on. This is the path that we've chosen, we have to wait for their choices to be heard so in the meantime, we need to protect their environment and we're all about that."
But that doesn't mean Zoe will stop posting personal shots online: "Sharing my life to an extent that I feel comfortable with, with the purpose of inspiring others to aspire better for themselves, is a goal of mine," she adds. "It makes me happy when we share aspects of ourselves that we feel very proud of and we're comfortable sharing and has a positive reception."
Zoe and Marco wed in June, 2013, and the actress gave birth to their twins in November, 2014.