Articles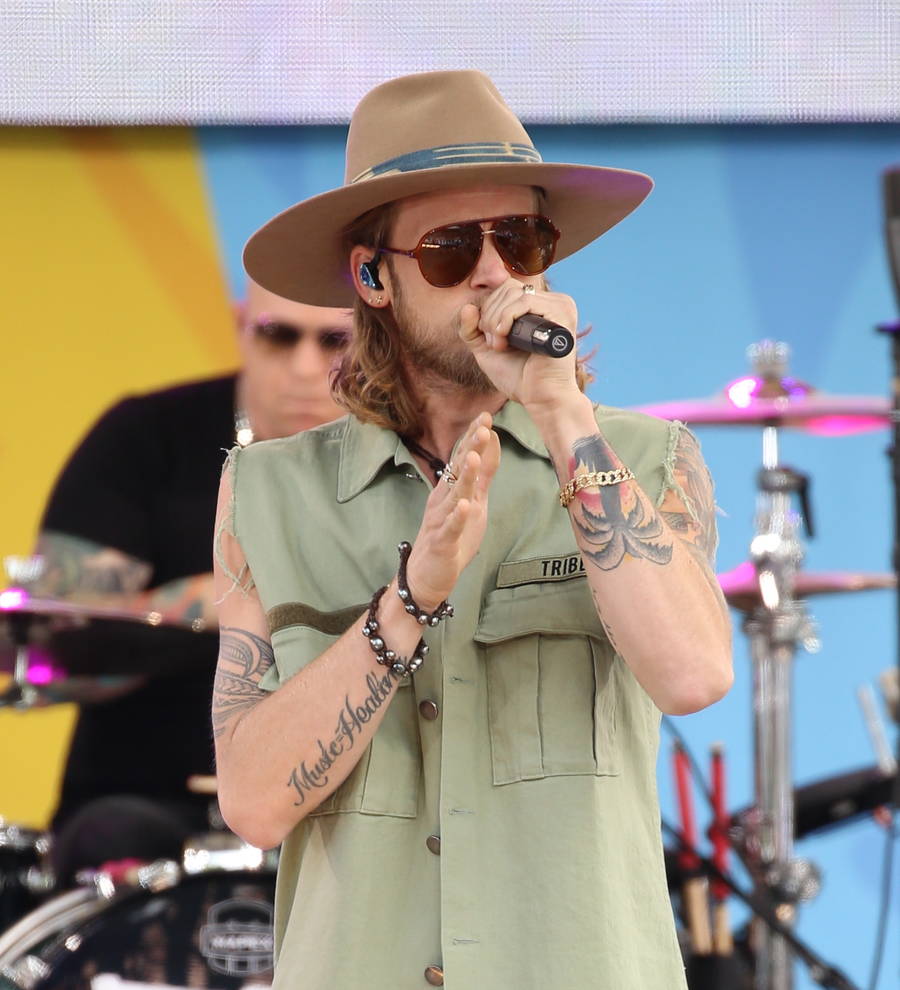 Tyler Hubbard discovers his unborn child is a girl, not boy
Florida Georgia Line star Tyler Hubbard and his wife Hayley have been given a summer surprise after learning the boy they thought they were expecting is actually a baby girl.
The couple announced Hayley's pregnancy in early June (17), and hosted a gender reveal Dirt Bikes or Diamonds party days later, when the parents-to-be's friends and family members learned the Hubbards' first kid would be a son.
However, Tyler and Hayley, who is due in December (17), have since discovered their unborn child is female.
The Cruise hitmaker took to Instagram on Friday (04Aug17) to share the unexpected turn of events with fans.
"Gods got jokes......," he captioned a photo of himself cradling Hayley's baby bump. "After thinking we are having a boy for the last few months, turns out the blood test was wrong and we're actually having a little girl.
"... so many emotions but really really excited about this next chapter even if God does like throwing us a curve ball every now and then. Just keeping us on our toes. #daddysgirl".
Hayley also expressed her shock at the news in her own social media post, alongside a snap of Tyler kissing her growing belly.
"Baby Hubbard's keeping us on our toes & has another announcement to make!! It's not a boy! It's a GIRL!!!" she wrote. "Our hearts are exploding with joy all over again! And shock! And excitement!"
Tyler's child will have a number of playmates to bond with from birth - the couple's close friends, fellow country star Thomas Rhett and his wife Lauren, are expecting a little girl this month (Aug17), a sister for their 21-month-old daughter Willa Gray, who they adopted from Uganda earlier this year (17).
Another pal, Jason Aldean, is also set to welcome his first kid with his wife Brittany. They are having a boy, due around the same time as the Hubbards' daughter.