Articles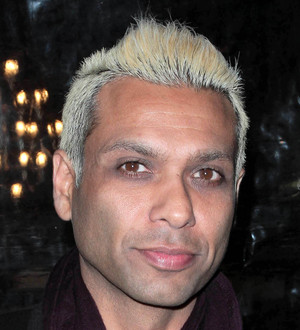 Tony Kanal appeals to aquarium bosses over marine life concerns
No Doubt star Tony Kanal has personally appealed to an aquarium boss in Canada to ban rowdy parties at the venue after learning loud noises can be painful for sound-sensitive marine animals.
The rocker recently sent a letter to Jim Pattison, the managing director of Toronto's Ripley's Aquarium of Canada, on behalf of activists at the People for the Ethical Treatment of Animals (PETA) to raise concerns about the treatment of whales and dolphins in the center, which is currently under construction.

In the note, he writes, "The UN (United Nations) wildlife panel and this new NRDC (Natural Resources Defense Council) study reveal that loud noise is torturous for sound-sensitive marine animals like whales and dolphins, whose communication and environment are shaped by their sonar sense...

"The pounding vibrations from amplified music played at parties that some aquariums have begun to host bounce off the tank walls and cause these animals great stress, even death...

"As a musician, the effect of sound on all living beings is something with which I am very familiar... Does the Toronto Aquarium intend to display sound-sensitive dolphins or whales, and if so, are there plans to host loud parties?"

Kanal received a reply soon after sending the message on 20 September (12), and was assured by Pattison that he had nothing to worry about.

The response reads: "We share your concerns regarding loud noises on marine mammals in both the wild as well as in marine facilities. I would like to inform you that we will not be holding marine mammals in our aquarium."

Kanal isn't the only rocker to express fears over the musical torture of marine life - Motley Crue drummer Tommy Lee has become embroiled in a verbal war with SeaWorld theme park bosses in San Diego, California after he asked them not to use his band's songs during their Shamu Rocks killer whale shows.