Articles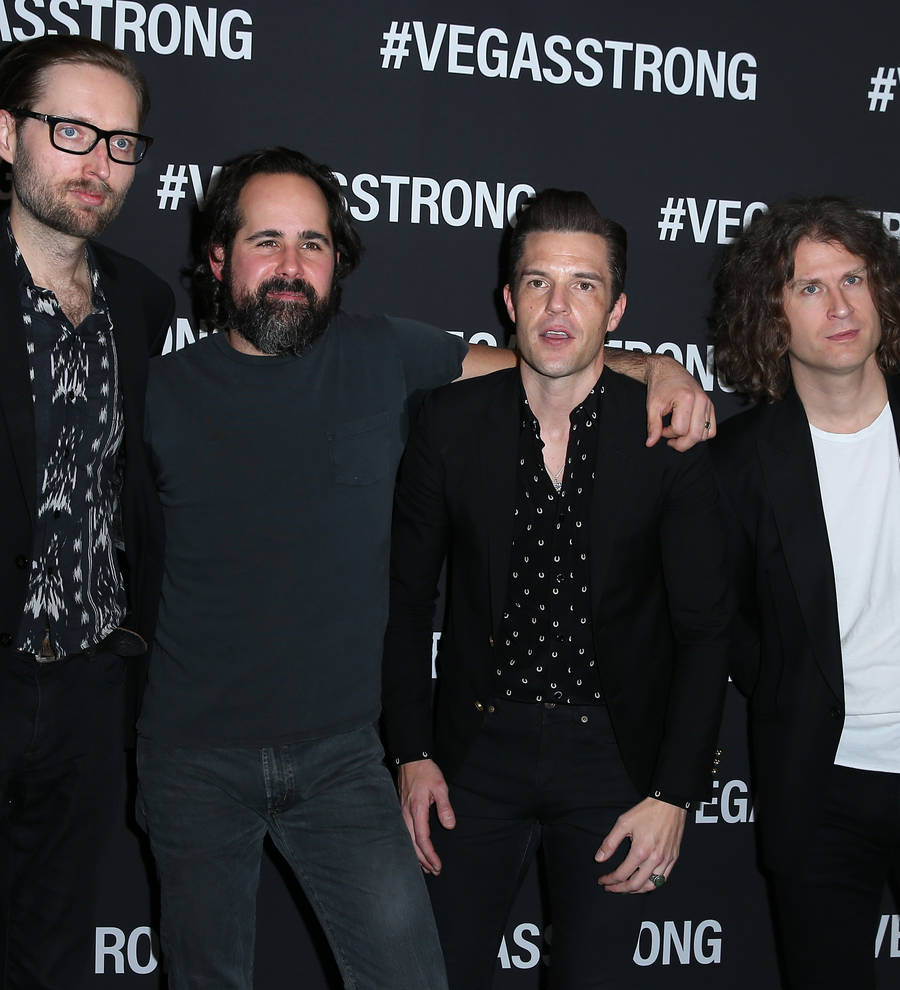 The Killers honor absent Morrissey at Los Angeles show
The Killers paid tribute to Morrissey at KROQ's Almost Acoustic Christmas concert in Los Angeles on Sunday night (10Dec17) after stepping in to replace the British rocker at short notice.
Morrissey canceled his headlining set after one of his bandmates fell ill, but Brandon Flowers and his group made sure fans still got a little taste of the singer by performing a cover of The Smiths' This Charming Man.
Flowers was thrilled to serve as his hero's stand-in, after recently revealing to Yahoo that he grew up "idolizing" Morrissey, adding, "I hung out with Morrissey at (Hollywood's Sunset Marquis Hotel). I came in one night at around 11 and everything was kind of shut down, but there was this one little light in the restaurant.
"I instantly got excited, obviously, and I ended up getting the courage to introduce myself and stay for a few hours out there with the Moz. It was an incredible experience.
"I was his bus boy when I was 18 at Spago in Vegas - served him a mushroom pizza and Earl Grey tea."
The Killers' Almost Acoustic Christmas set also featured a moment when Flowers welcomed a photographer to the stage after Queens of the Stone Age singer Josh Homme kicked one of his colleagues in the head during his band's set.
The snapper, Chelsea Lauren, was taken to Cedars-Sinai Medical Center for treatment.
Homme released a statement on the Queens of the Stone Age official Twitter page, which read: "Last night, while in a state of being lost in performance, I kicked over various lighting and equipment on our stage. Today it was brought to my attention that this included a camera held by photographer Chelsea Lauren. I did not mean for that to happen and I am very sorry. I would never intentionally cause harm to anyone working at or attending one of our shows and I hope Chelsea will accept my sincere apology."
Welcoming another photographer to the stage, Flowers told him, "I'm not gonna kick you in the face. Just come on up here. I just want to tell you to tell all your friends that you're welcome here, and that at any Killers concert, you're safe and you're respected."
He then dedicated a song to the photographers in attendance, adding, "They make us look good. We need to take care of these people."