Articles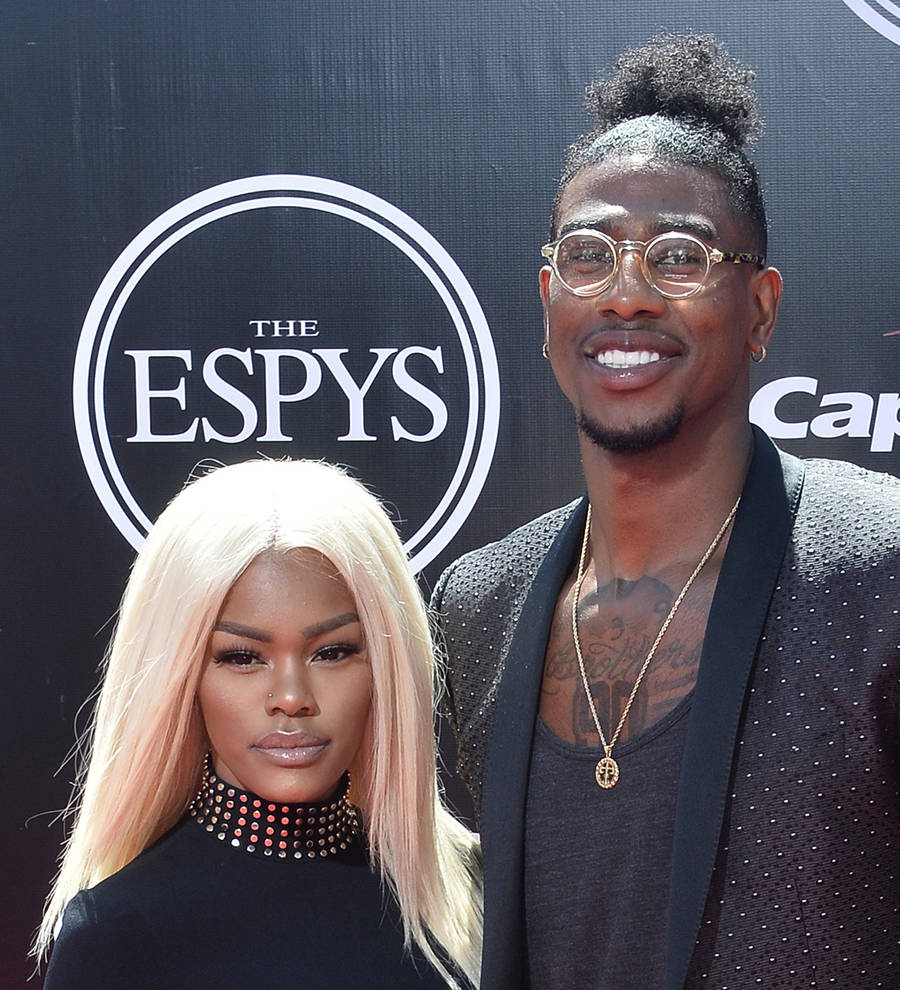 Teyana Taylor and Iman Shumpert wed in front of their bathroom
Singer Teyana Taylor wed sportsman Iman Shumpert in front of the bathroom where their first child was born.
The couple became engaged in November, 2015, just weeks before welcoming daughter Iman Tayla Shumpert, Jr., nicknamed Junie, in the comfort of its own home.
In September (16), it was rumored Teyana and basketball star Shumpert had quietly tied the knot, and the artist subsequently confirmed the news during an appearance on The Wendy Williams Show.
Now Teyana has opened up further about how special the low-key nuptials were, revealing it took place in their master bedroom.
"What made that so dope (cool) is because - we've never shared this - but we literally got married in our room in front of our bathroom here where Junie was born, so it was very special," she tells GQ magazine. "That was definitely a major, major highlight of the year and one of the best things of my life...
"We have double doors, so we opened the doors. Pretty much, we got married at the crime scene. It was a really special moment to get married in that home, period."
Teyana had previously shared the news of their daughter's dramatic entrance into the world in a post on Instagram in December, 2015.
"On Dec 16th at 6:42am in our bathroom Junie decided she wanted to take her first breath into this world," Taylor wrote. "She came out as a wonderful surprise to everyone! Not knowing I was in labor until I felt her head... it took two ten count pushes with my fiance playing Dr (doctor) and she entered this world into his bare hands!"
"Eyes full of tears and barely able to speak to the emergency operator @imanshumpert tied a pair of red headphones around the umbilical cord and the ambulance made there (sic) grand entrance 5 min (minutes) later," she continued.
"She opened her eyes right away, gazed into mine and never cried! He handed her to me wrapped in our bath towel and wiped her face for me to see what LOVE really is. She has blown Christmas away! Our family is complete. Her blueprint will be unmatched..."