Articles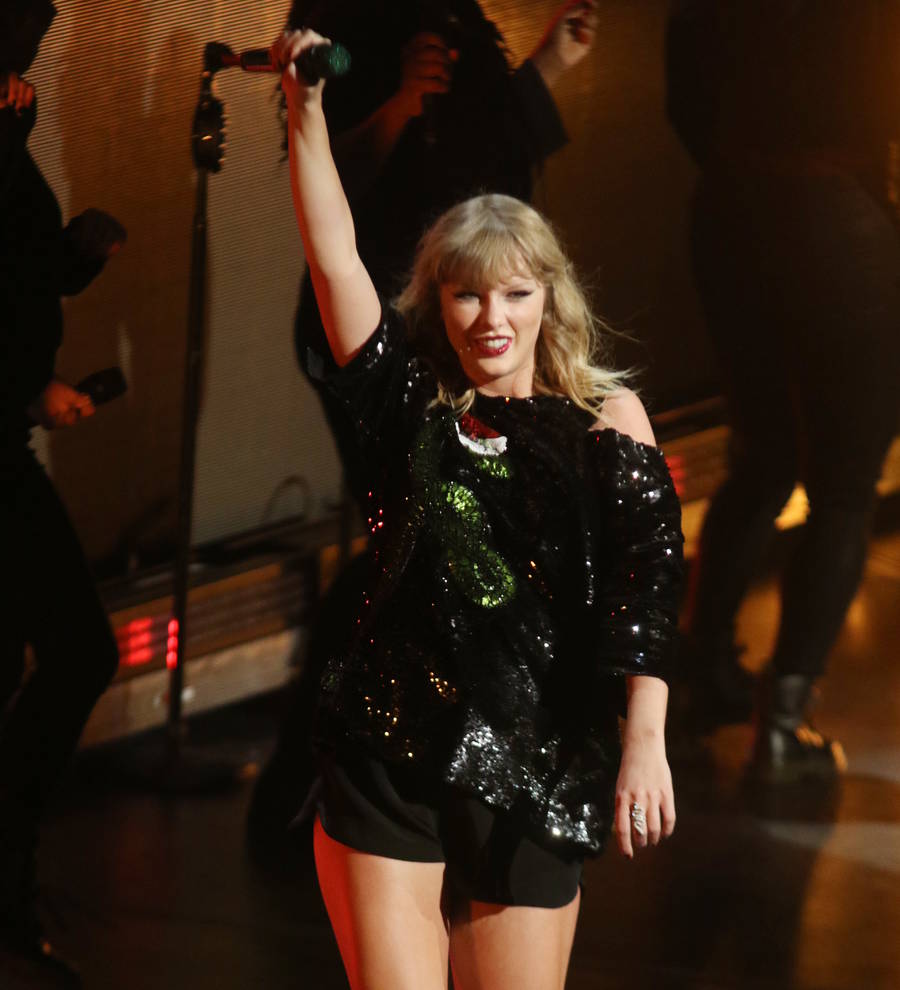 Taylor Swift: 'I couldn't have asked for a better year'
Taylor Swift has thanked her fans for making her 27th year special as she turned 28.
The Shake It Off singer celebrated her 28th birthday on Wednesday (13Dec17), and to mark the occasion, she reflected on the past year, which included her return to the limelight with the release of her album Reputation, which topped the charts and sold a million copies in its first week in the U.S. It was also the year she started dating her British beau Joe Alwyn.
She shared a picture from her recent performance at the Capital FM Jingle Bell Ball in London on Instagram and wrote in the caption: "I love you guys so much. This was a photo @paul_sidoti took at @capitalofficial Jingle Bell Ball in London a few days ago. I couldn't have asked for a better year, all thanks to you. Thanks for all the birthday wishes. Can't wait to see what 28 will be like. See you on tour."
To celebrate her birthday, Taylor's fans unearthed an old interview she did with cable network Great American Country when she was 18 and shared a clip of her response when asked where she sees herself in 10 years.
"I will be hopefully headlining and I would love to be doing great touring and still be putting out successful albums," she said. "And having the album's material grow with me and never, ever alienate my fans, ever! It's always going to be all about the fans and I hope that that never changes."
Ellen DeGeneres took to Twitter to wish Taylor a happy birthday, as well as model Martha Hunt, who uploaded a picture of them goofing around.
"Baby girl does not judge my funky chicken. HBD sis @taylorswift13," Martha wrote.
Selena Gomez also shared a video of her and Taylor making funny faces.
"I'm glad you were born," Selena gushed. "You write all the thoughts some aren't able to articulate. (ME!) Thank you for giving a voice to this world that is authentic and inspiring. I wish some knew how big your heart actually is.. it's fierce, bold and freaking wild with light. I'm glad you protect that. Love you @taylorswift."