Articles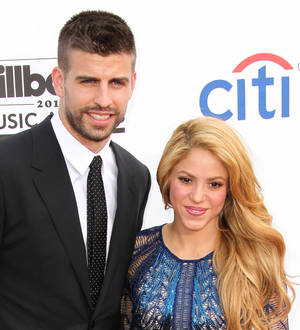 Shakira's boyfriend Gerard Pique clashes with airport paparazzi
Shakira's soccer star boyfriend Gerard Pique lost his temper with the paparazzi earlier this week (begs19Dec16) after they were followed through an airport in Barcelona, Spain.
The couple and its two sons were heading out of the country for the Christmas holidays from Barcelona-El Prat Airport to get a flight to Miami, Florida on Monday (19Dec16), but the stars attracted the attention of a camerawoman, who snapped away at the family in the departures terminal.

Sportsman Pique appeared to grow frustrated by the shutterbug and allegedly got physical with the paparazzo, pushing her arm away and demanding she stop taking their photo.

According to reports, he even sarcastically congratulated the snapper on her job of hounding celebrities, before managing to escape the media by disappearing into a VIP lounge as they waited for their flight.

The family-of-four was later spotted landing in Miami, where the athlete appeared to be in a better mood, smiling as he carried 23-month-old Sasha and held three-year-old Milan's hand.

They were said to be en route to Shakira's native Colombia, where they will spend the festive holiday with her family.