Articles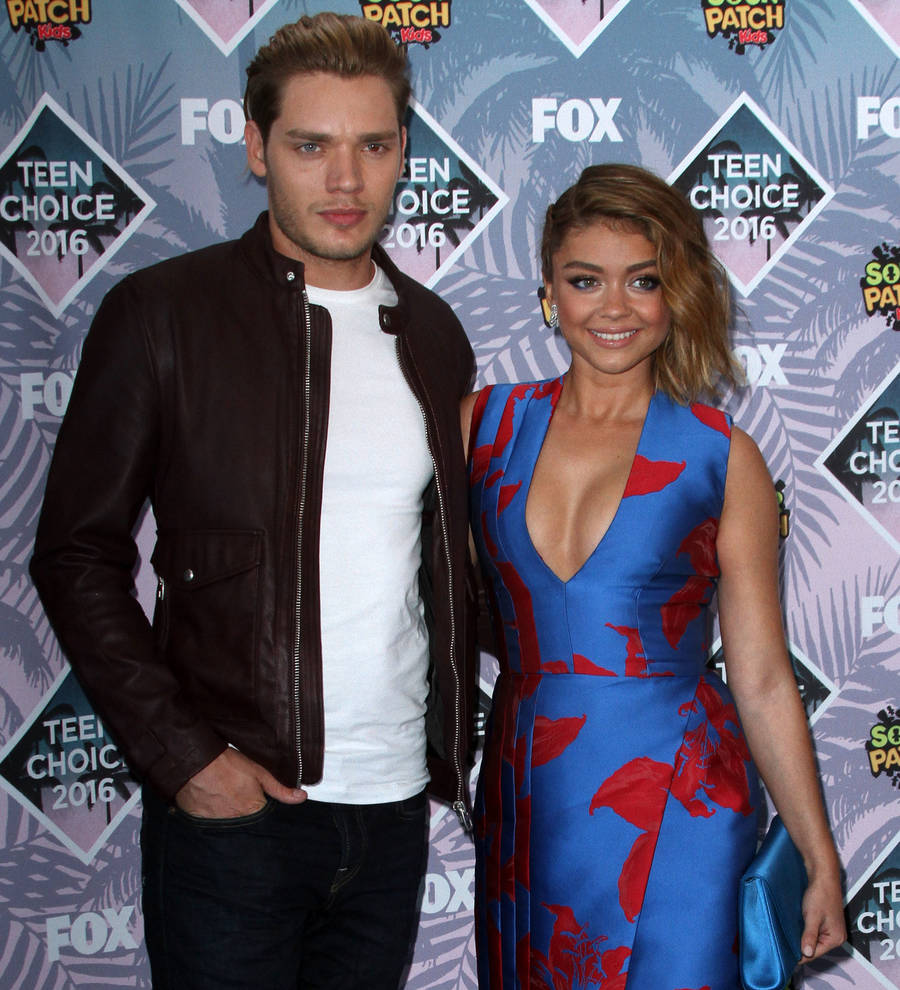 Sarah Hyland and Dominic Sherwood break up - report
Modern Family star Sarah Hyland and her boyfriend Dominic Sherwood have reportedly called it quits after two years of dating.
The actress began dating her Vampire Academy co-star in 2015, but editors at Entertainment Tonight report the two have parted ways on friendly terms.
Hyland and Sherwood first went public with the relationship in March, 2015, when they were seen kissing at a Los Angeles Lakers basketball game. In February (17), they celebrated their two-year anniversary.
"Happy 2 year to my #1 @domsherwood," she wrote on Instagram.
The couple has not shared any pictures of each other on social media for several months, but Sherwood gushed about the actress shortly after their two-year anniversary.
"This is really tough! Sarah makes me want to be a better version of myself," he said. "That's what I love most about her. She inspires me to be the best version of me."
And he praised Sarah again in July (17) for standing up for herself against online trolls who tried to shame her over her thin frame, which she recently attributed to a mystery illness she had been battling in private.
"(I'm) incredibly proud," he said at San Diego Comic-Con. "As the public knows, Sarah's going through quite a bit at the moment. For anyone to be small-minded enough to try and close her into a space that they don't understand is ridiculous. The way she deals with it is incredible."
Hyland has not commented on the split. She previously dated actor Matthew Prokop in 2014, but that romance didn't work out well and she subsequently obtained a restraining order against him, amid allegations he had terrorized her during their relationship.