Articles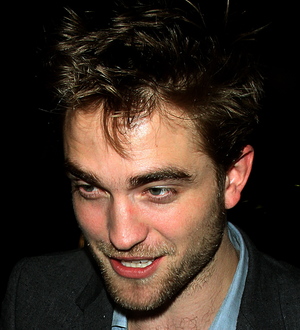 Robert Pattinson wears Christian horror punk band's T-shirt on chat show
Robert Pattinson might want to have a word with his stylist - he appeared to be a fan of an Indiana Christian horror punk band during a late-night TV appearance on Wednesday (09Nov11) after confessing he had no idea what he was wearing.
The Twilight hunk wore a Blaster the Rocket Man T-shirt for his slot on Jimmy Kimmel Live! and confessed he was trying to update his talk show wardrobe.

But he had no idea he was inadvertently promoting a 1990s band that released albums titled The Monster Who Ate Jesus and The Anatomy of a Monster.

He told the host, "I always seem to be wearing the same stuff on talk shows... and I was like, 'I'm just gonna wear a T-shirt...'

"I don't even know what it is (on the shirt); it's probably some racist thing. It's not even mine."