Articles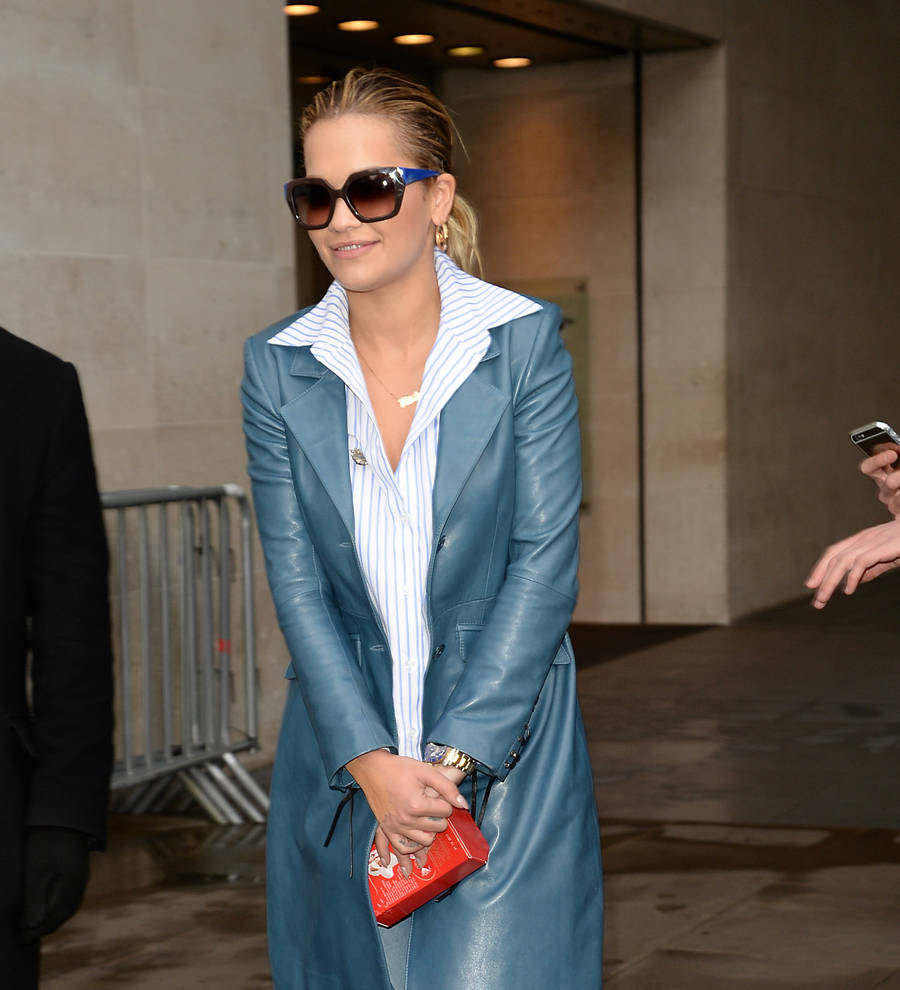 Rita Ora eats pizza for breakfast after arriving late for radio show
Rita Ora tucked into pizza on a radio show the night after partying at the 2017 BRIT Awards.
The singer arrived half an hour late to co-host the BBC Radio 1 Breakfast Show with Nick Grimshaw, but British grime artist Stormzy cheered up the flagging star with a surprise delivery of 20 Dominos pizzas.
Rita was scheduled to present the show with host Nick, who she presented an award with at the ceremony at London's O2 Arena on Wednesday (22Feb17) evening.
And despite a late night she made it to the mixing desk, informing fans of her arrival via Snapchat.
"So I made it! Hello, guys. It's me, Rita Ora and welcome to my show with my co-host, Nicholas Grimshaw," she joked.
"No, I'm joking. Thank you for having me again, Nick and Radio 1. I love you guys and I can't wait to talk to you all."
But it was the grime star, who performed with Ed Sheeran at the ceremony the previous night, who lifted her spirits with his surprise pizza gift.
"Oh my God! I need to Snapchat… Stormzy has brought us all this pizza!", Rita exclaimed when the Shut Up rapper arrived with the tower of food. "I meannnnnn what else do you want apart from US and 8am breakfast. By the way @stormzyofficial album is out midnight!! Go get it! Congratulations!"
"When the crew dem come together coz the Brits just took it out of us...breakfast of champions," she added.
Despite her bleary-eyed and late appearance the Fifty Shades Darker star insisted she had completely swerved alcohol at the event.
"Can I just confirm I didn't have one drop of alcohol. I had a sip of champagne and it made my breath smell funny and then I stopped," she said on air.