Articles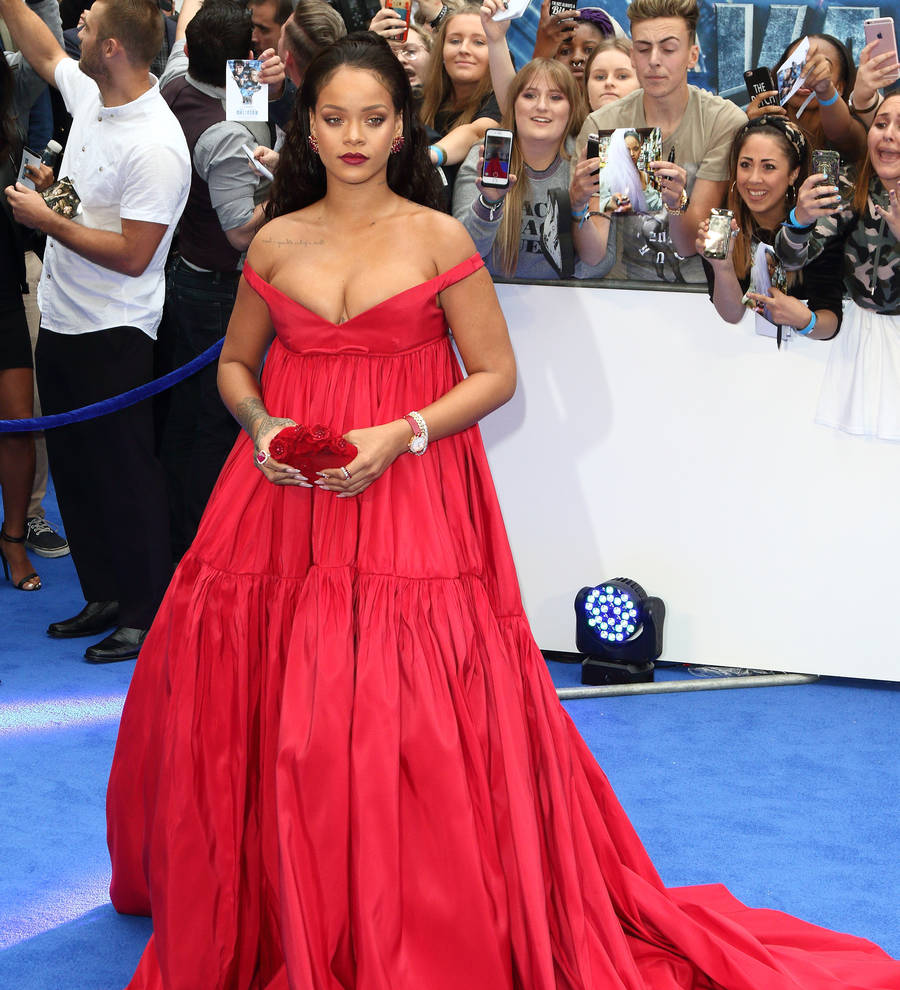 Rihanna was 'intimidated' stepping into the Valerian world
Rihanna felt intimidated acting in the computer-generated world of Valerian And The City Of A Thousand Planets because she had no idea what it was going to look like.
The sci-fi adventure stars Dane DeHaan and Cara Delevingne as time and space-hopping federal agents trying to save Alpha, the city of a thousand planets, from an ominous threat, and in one scene, Dane's character Valerian needs a disguise, so he enlists the help of Rihanna's shapeshifting alien Bubble.
The cast filmed the movie with green screens and the world was created digitally afterward, meaning they didn't know how it was going to look at the time, and Rihanna admits not knowing director Luc Besson's vision was quite daunting.
"It was definitely intimidating, it definitely was like bumping into a whole world you didn't really understand and you can't really see what he (Besson) has in mind, you have to just trust him," she said at the European premiere in London on Monday (24Jul17).
She also praised the "excellent" director for being patient with her and getting her into the right place emotionally for the character, who is first introduced to audiences in a cabaret-style dance, during which Bubble changes appearance.
The 29-year-old had to do the routine in one costume before quickly changing into another and filming the sequence again, and she had no idea how it would look onscreen.
"It was so quick, you don't know what it's going to look like until you see it on film and it really was so interesting and exciting to see it in the final (film)," she said, adding she was "blown away" when she saw it for the first time because she "didn't know what to expect."
She also felt like she can identify with her alien character because she likes to change her appearance constantly too.
"She's a shapeshifter and I kinda like to think of myself as a shapeshifter when it comes to my fashion and my music and visuals," she explained.