Articles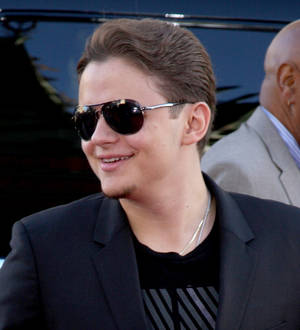 Prince Jackson: 'Dad Michael showed me how to be a man'
Prince Jackson has praised his late father Michael Jackson for showing him how to be a man.
Prince, born Michael Joseph Jackson Jr., opened up about how his famous father has influenced his life choices.

"He taught me what it is to be a man; he showed me what it is to be a father," the 19-year-old told People.com. "For me, (I want) to pass that on to my kids, or to help someone else who has kids.

"My cousin TJ (Jackson)'s kids, I treat them as if they were my kids. I have fun with them, I love watching them. That being said, I do hype them up, and they do get wild around me, but I think that would probably be the way to continue the teachings."

Prince also revealed how the Thriller hitmaker inspired his philanthropic efforts.

"That is something that my dad always did, and he instilled that in me and my siblings to keep doing it," he said. "I think it's just the way that I was raised, honestly."

The teenager, who volunteers for charitable organisation Heal LA, also fondly remembered the impact his father had on others.

"I do have a memory: He had taken us to a hospital for children, and I remember that they were very sick. But when he walked into the room it lit up. All of the kids got happy," Prince added.

Music legend Michael died from cardiac arrest on 25 June, 2009, leaving behind Prince and his siblings, sister Paris, 18, and 14-year-old Prince Michael Jackson II, known as Blanket.

Despite not having his father in his life anymore, Prince said his involvement with the Heal LA charity reminds just how much he is turning into the musical icon.

"The more I do stuff like this, the more I realise how much of me it is, how big a part of me it is." he explained.