Articles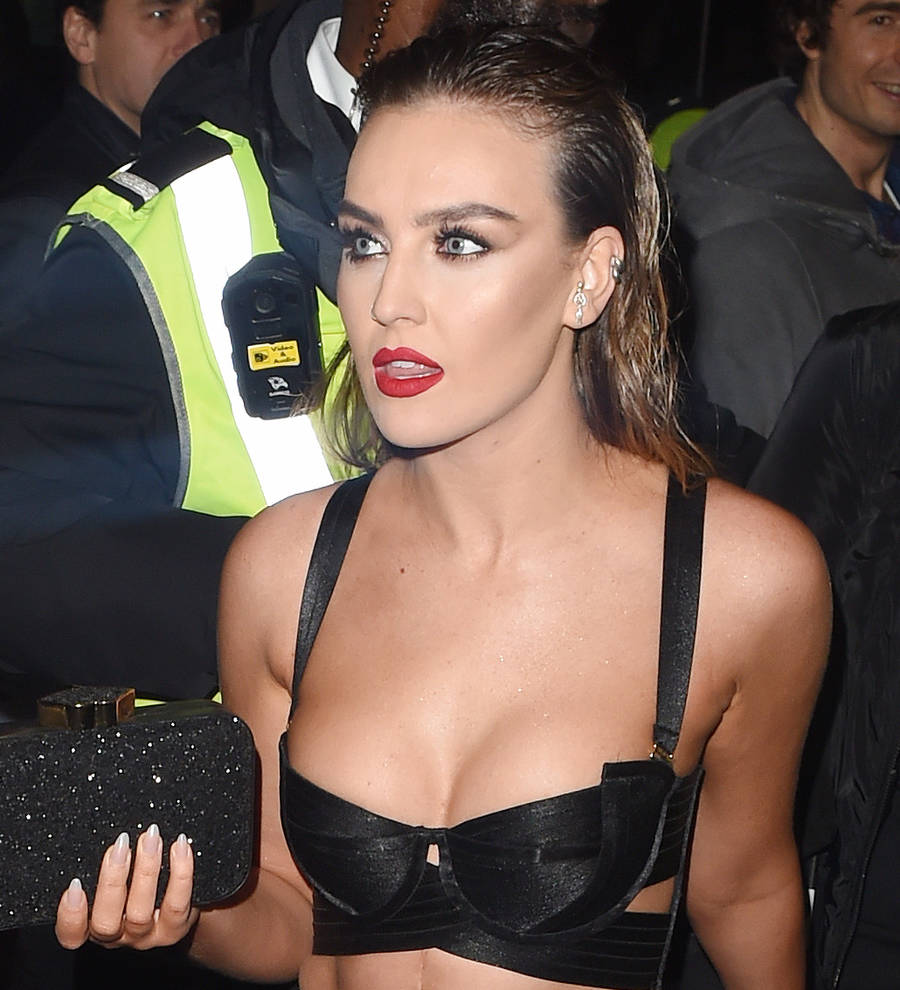 Perrie Edwards Snapchats from bed with topless beau
Perrie Edwards has given fans a candid look into her relationship by sending a Snapchat while in bed with her new boyfriend.
The Little Mix singer and soccer player Alex Oxlade-Chamberlain only went public recently when the popstar posted a photo of them kissing on Instagram earlier this month (Feb17).
Now, taking things up a notch, the couple has appeared in an intimate Snapchat showing the two of them in bed together with a filter giving them bunny rabbit noses and ears while snow falls around them.
With the caption, "Id (sic) go anywhere for you dear... Anywhere!" Perrie, 23, can be seen lying back and smiling at the camera while the sportsman rests next to her topless, singing the line from song I'd Do Anything out of the musical Oliver!
Perrie has been linked to Alex since the end of 2016 and while it wasn't clear when the Instagram shot was taken, the two stars were seen enjoying a trip in the French capital in December (16). While there they spent time with the singer's bandmate Jesy Nelson and Alex's soccer star pal Bradley Churchill.
This relationship marks the first man Perrie has been serious with since her romance with singer Zayn Malik, who dumped the Little Mix star in August 2015 after a two-year engagement. He's now dating supermodel Gigi Hadid and since their messy split the blonde popstar has taken aim at her former lover in track Shout Out to My Ex.
She's also been open about the break-up in the group's book Our World, in which she described the relationship's end as "horrible".
"A four year relationship, two year engagement ended by a simple text message. Just like that," she wrote, though Zayn, 24, has denied claims he ended things via text message.