Articles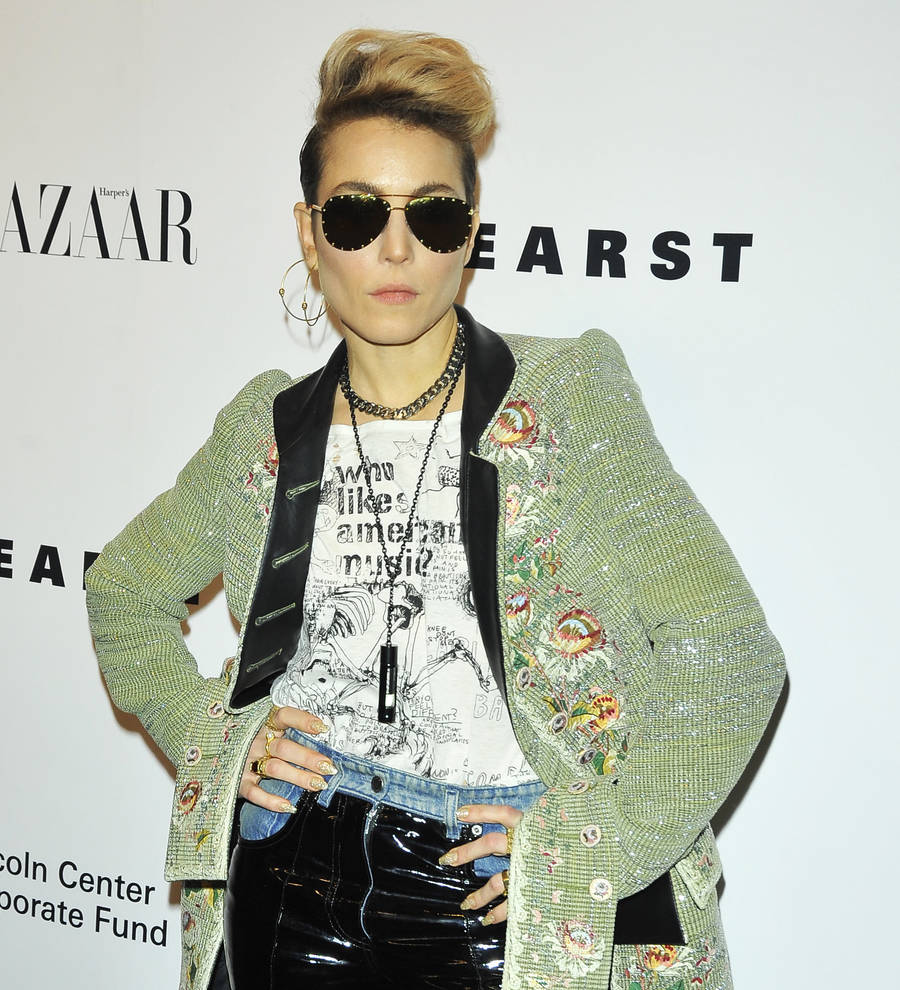 Noomi Rapace poses for Astrid Andersen in her first-ever fashion campaign
First-time model Noomi Rapace is the face of Astrid Andersen's spring 18 campaign.
It marks the first time the Swedish actress has said yes to a modeling job, and she rocks pieces such as a turquoise silk jumpsuit with flower detailing and a sheer white ensemble for her friend Astrid.
The shoot took place at Noomi's own house, with the 37-year-old posing for photographer Nicole Nodland on her neighbor's roof with "all her plants and the dog coming in and out".
"For me, it's all about love. And respect," Noomi said of the campaign's vibe and her decision to star in it to Vogue.com. "More and more with my choices as an actress, I choose to work on projects, and with people, that I really respect, and I don't care about money.
"In fashion, I've said no to every campaign I've been offered. I've said no to a lot of money, and I'm not the face of anything. But when Astrid asked me about this, I was like, 'I am you, you are me, we are family, so of course.' I'm a happy and proud body walking around in Astrid's creations everywhere anyway."
During her chat with Vogue, The Girl with the Dragon Tattoo star explained how she doesn't feel sexy or empowered when she's dressing as "eye candy" for someone else.
Of why she rejects siren characters, Noomi said: "Because that is not sexy. If you do something that you're forced into, or you're eye candy for someone, or you dress for someone else and you don't feel comfortable, well, you don't feel empowered and you don't feel free. If you can't dance in it, you can't move in it, you can't feel your energy and your charisma flowing, that is wrong.
"But if you wear something that you can move in and that makes you grow, you can come into any room and be like: 'Boom, here I am!'"