Articles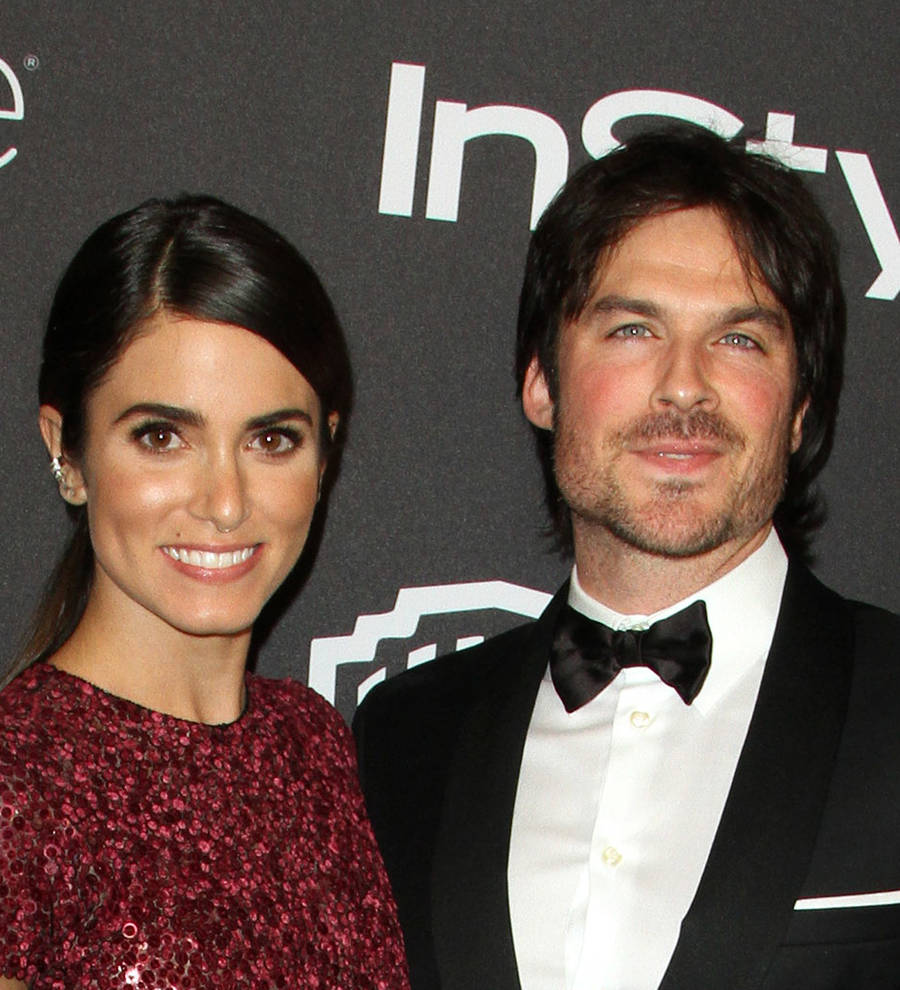 Nikki Reed and Nina Dobrev Ended Feud Rumors with a Photo
Nikki Reed and her husband Ian Somerhalder's ex-girlfriend Nina Dobrev have put feud rumors to rest by posting a photo of the threesome together on Instagram.
Ian dated his The Vampire Diaries co-star from 2010 to 2013 and went on to wed Nikki in 2015.
The trio has been at the center of several feud rumors over the years, but on Tuesday (07Feb17), Nikki took to social media site to end the various rumors.
Under a picture of herself, Ian, and Nina, the Twilight actress wrote: "For the last few years we thought addressing any baseless rumors with silence was the best way. Besides, who wants to respond to made up stories about 'friends backstabbing friends', 'cheating exes', or 'cast members exiting shows' on low-brow websites like hollywoodlife that are just perpetuating trends that preceded us. Yuck."
The 28-year-old explained she felt she needed to speak out against the "narrative" surrounding how women get along with each other.
"I now see that silence was taken as an opportunity to fill in the blanks with even more falsities, and juicer stories, and we, yes WE, believe we have a moral responsibility to young girls to end that narrative, because at the end of all of this, those young girls are the ones who lose," she continued.
"Their passion and endless devotion for a tv (sic) show is being taken advantage of, replaced with feelings of anger through divisive techniques, & even worse, their minds are being shaped & molded as their view of themselves, other girls, & what those dynamics should look like are being formed. So here's to putting an end to all those fake stories of on set jealousy, betrayal, made-up-friendships lost & women hating women..."
And she urged the media to be more responsible when writing stories about women.
"Let's use this as an example of how important it is to stop this trend of writing horrible headlines about women, painting us as bitter, angry, insecure, heartbroken, childless, feuding, backstabbing monsters because whether we want to admit it or not, it changes the way all women view themselves," she added. "And shame on these websites for now targeting an even younger demographic, instilling this at an earlier age when girls are even more susceptible, more vulnerable and more malleable."