Articles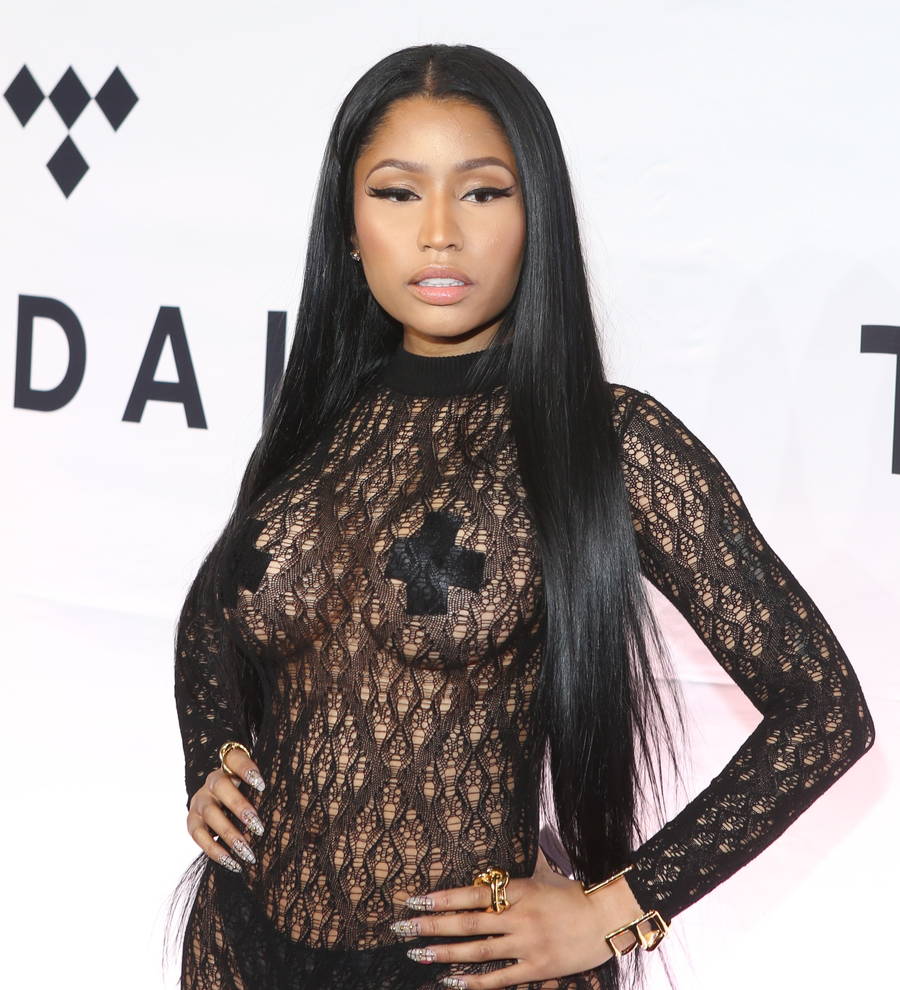 Nicki Minaj twerks up a storm after 'making history' with new chart record
Nicki Minaj has twerked up a storm to celebrate becoming the most prolific female artist on the Billboard Hot 100 countdown.
The 34-year-old singer couldn't hide her delight after overtaking Aretha Franklin's record thanks to three tracks debuting on the new chart - giving her a total of 76 mentions on the Hot 100, three more than the Queen of Soul.
After the news was announced on Monday (20Mar17), Nicki took to her Instagram page to thank her fans for their support, writing: "Man, I tell ya (sic)... God said he ain't done showing off yet. Lol (laugh out loud). Walked off stage to find out history was made yet again today. #NoFrauds #RegretInYourTears + #ChangedIt charted this week on Billboard & I now hold the title of most Hot 100 entries in the HISTORY of BILLBOARD among women of EVERY genre.
"To my fans: I fkn (f**king) love u guys more than I'll ever be able to put in words. Thank u so much for your unwavering love & support. God bless each & every one of you. To God be the glory. #YoungMoney #NickiInLONDON Island girl from South Side Jamaica, QUEENS!!!! NEW YORK CITY!!!!! Rrraaaahhhhhhhh!!!!!!!"
She then shared a clip of herself wearing a red PVC dress and gladiator heels, twerking as she posed with her behind to the camera.
Nicki captioned the footage: "When u find out u just became the only woman in the history of billboard to have 76 Hot 100 billboard entries," along with several derriere emojis.
Nicki tied Aretha for the most total appearances among women in the chart's history when her Make Love track, which features rapper Gucci Mane, debuted at 78 earlier this month (Mar17), but thanks to her No Frauds collaboration with Drake and Lil Wayne, Changed It, with Lil Wayne, and new track Regret in Your Tears, she has now sailed past the Queen of Soul.
Franklin had held the mark for the most Hot 100 visits among women for nearly 40 years, from 1977.