Nick Jonas stunned by fame
Written by . Published: August 10 2011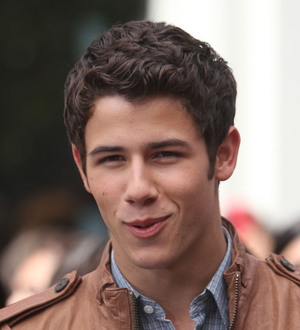 Nick Jonas still struggles to deal with his huge fan following, confessing it's "too much sometimes".
The teenage heartthrob joined the cast of a new production of Hairspray at the Hollywood Bowl over the weekend (05-07Aug11), making his debut performance as Link Larkin alongside John Stamos, Darlene Love and Corbin Bleu.
But it was the Jonas Brothers star who attracted the most attention from the packed audience during the limited run of shows, with devotees screaming every time he stepped onstage.
And Nick Jonas admits he was forced to think up new escape routes just to leave the building because crowds would gather every night outside the stage door.
He tells Eonline.com, "It's pretty intense. Too much sometimes... Sometimes I just try another way out (of the Bowl), any way out."