Nick Cannon attempts hugging world record
Written by . Published: August 20 2011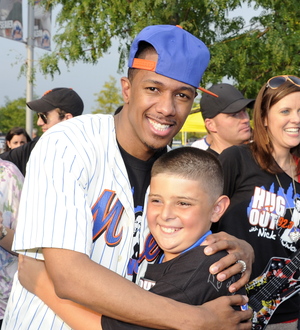 Nick Cannon is aiming for a place in the Guinness World Records after staging a stunt on Friday (19Aug11) to earn him the title for the most hugs given in one hour.
Mariah Carey's husband attempted the feat at New York's Citi Field, the home of the New York Mets baseball team, and he was confident he would succeed.
In a post on his website, the America's Got Talent host wrote, "I am going to make HISTORY!"
Nick Cannon's record attempt has yet to be verified by Guinness officials, but he would have had to beat the current best of 1,749 hugs in an hour.