Nelly Furtado and Enrique Iglesias back Marley Africa campaign
Written by . Published: August 09 2011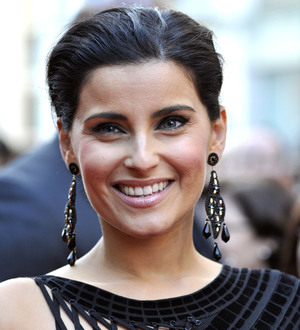 Nelly Furtado and Enrique Iglesias have posted a harrowing video set to a Bob Marley song online in a bid to raise funds for the Africa famine relief efforts.
Rockers Muse and Coldplay and soccer ace David Beckham have also been moved by Save The Children's East Africa appeal campaign video, which uses clips of starving children and adults trying to treat their kids during the humanitarian crisis hitting the Horn of Africa, including countries such as Somalia, Kenya and Ethiopia.
The devastating images have seen set to Bob Marley + The Wailers' 1973 track High Tide or Low Tide, and the promo has been released as a download to raise funds to help Africans.
Marley's widow Rita says, "Not one child should be denied food nor water. Not one child should suffer. Along with Save the Children, we (must) stand up together as friends to put a stop to this, to feed our children and to save their lives."
The I'm Gonna Be Your Friend campaign film was directed by The Last King Of Scotland moviemaker Kevin MacDonald.