Articles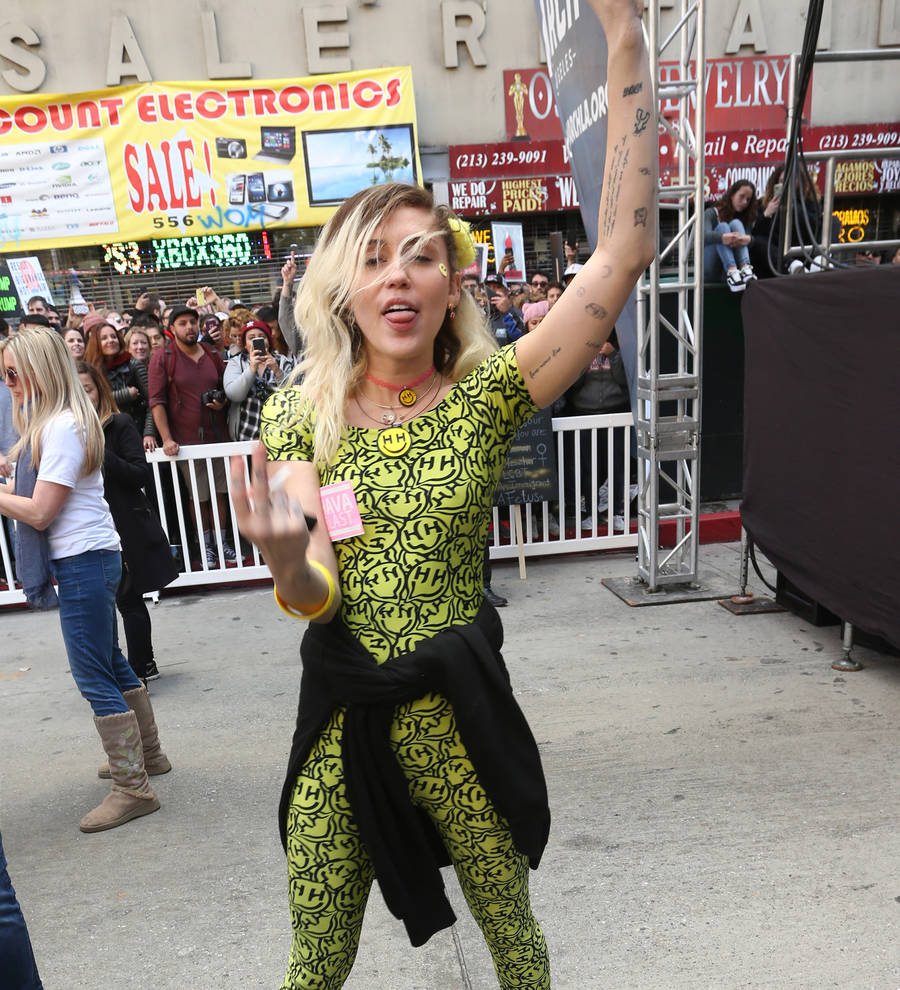 Miley Cyrus Backs Malia Obama For Future Presidential Position
Miley Cyrus has tipped Malia Obama as the future President of the United States.
The 18-year-old daughter of former POTUS Barack Obama appears to have inherited her father's political conscience, and was seen attending a Standing Rock against the Dakota Access pipeline protest at the Sundance Film Festival on Friday (27Jan17).

Sharing a headline of an article about Malia's presence at the protest on her Instagram page on Sunday (29Jan17), Miley wrote: "I HOPE this little baby runs for Prez! #MaliaForPresident You've got my Vote!!!!!"

But whether or not Malia does decide to pursue a political career, she would have to wait until the age of 35 before she could be considered for the role of president, as per the rule set in The United States Constitution.

Miley wasn't the only star to praise Malia for attending the event. Shailene Woodley, who was previously arrested at a Dakota Access pipeline protest, told outlet Democracy Now of the former first daughter's appearance: "It was amazing to see Malia. To witness a human being and a woman coming into her own outside of her family and outside of the attachments that this country has on her, but someone who's willing to participate in democracy because she chooses to, because she recognizes, regardless of her last name, that if she doesn't participate in democracy, there will be no world for her future children."

Malia is certainly going to be kept busy in the upcoming months. It was recently reported that she has landed an internship at The Weinstein Company before she starts her studies at Harvard University.

According to The Hollywood Reporter, Malia is expected to take up her new position in the New York office of the Oscar-winning independent film company, run by Harvey and his brother Bob, next month (Feb17). The Weinstein Co. is currently in the running for awards glory with its film Lion.

Weinstein is a committed democrat and regular donor to Democratic causes, holding several fundraisers for Obama over the years as well as working on the Hillary Clinton campaign during the recent presidential elections.