Maroon 5 raise $350,000 for Indiana State Fair victims
Written by . Published: August 19 2011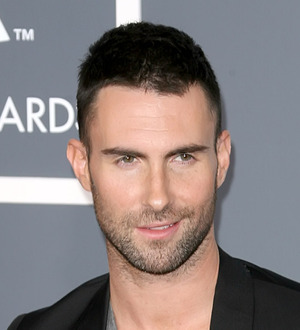 Maroon 5 have helped raise more than $350,000 to honour the victims of Saturday's (13Aug11) stage collapse tragedy at the Indiana State Fair.
The band, along with touring partners Train, was due to perform at the fairground on Thursday (18Aug11), but the concert was relocated over safety fears following the weekend accident.
The gig took place at the Conseco Fieldhouse in Indianapolis and the band pledged to donate all proceeds to the Indiana State Fair Remembrance Fund.
In a post on his Twitter.com page, frontman Adam Levine writes, "Everyone worked for free tonight in Indianapolis. We have already raised over $350,000 for those affected by the state fair tragedy. AMAZING."
Five people died and more than 40 others were injured when scaffolding and a lighting rig came crashing down during a sudden storm, shortly before country duo Sugarland was set to take the stage.
The country act also returned to the stage on Thursday night for the first time since the tragedy, and they paid respect to the victims by asking their audience in Albuquerque, New Mexico for a moment of silence.
The band, which is planning a private memorial for the victims in Indiana, states on its website, "This incredible machine is more than a tour and more than a set. We have always celebrated music as a healer. While music cannot change the events and losses at the Indiana State Fair, it can hopefully serve as a ritual and a balm to provide comfort and facilitate healing in this time of great sorrow."