Articles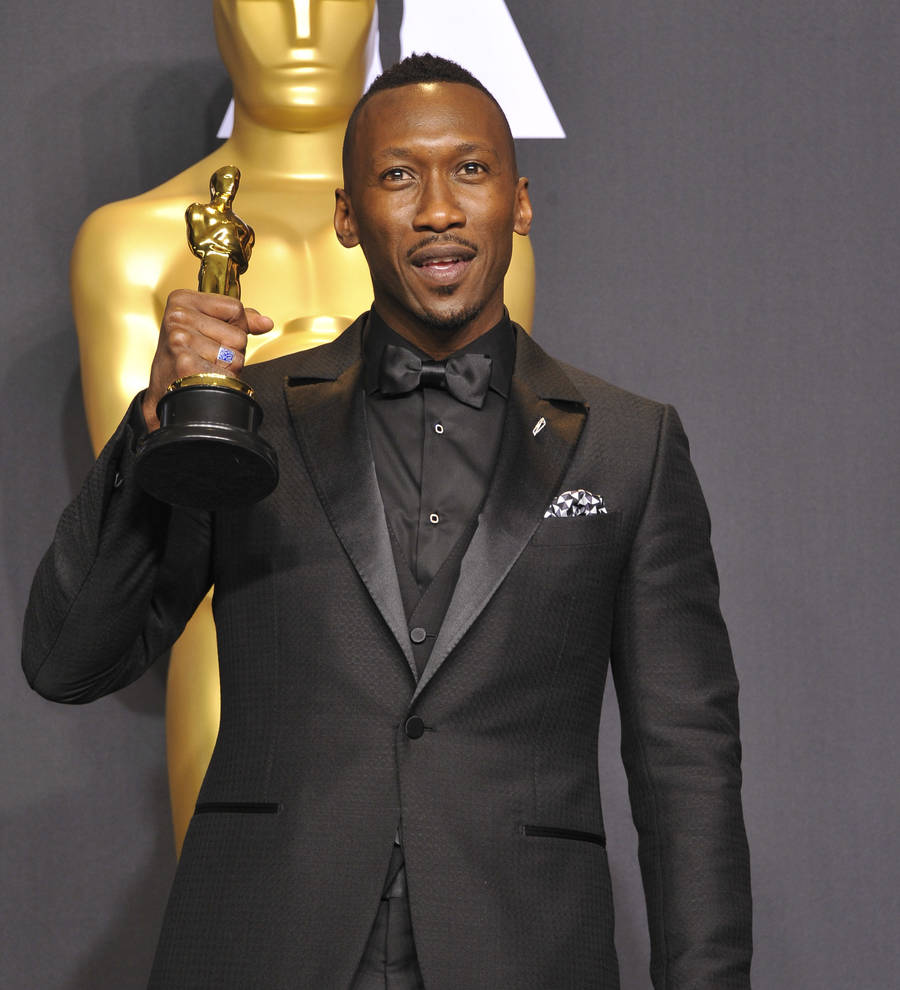 Mahershala Ali: 'My newborn daughter let me sleep after Oscar win!'
Mahershala Ali had the best congratulatory gift ever after winning an Oscar - his four-day-old daughter letting him sleep.
The 43-year-old actor took home the Best Supporting Actor gong at Sunday night's (26Feb17) Academy Awards, thanks to his powerful performance in Moonlight.
But there was no rest for Mahershala as he appeared on Jimmy Kimmel Live! just 24 hours later, telling the host he's a "special kind of tired".
When asked how he coped with the tiredness, considering his wife Amatus gave birth to daughter Bari just a few days before the ceremony, Mahershala revealed the tot seemed to have an inkling that her father was feeling weary.
"You know my daughter she's four days old, and she knew daddy was tired so she let me sleep, she slept for like four straight hours. Woke up, fed, and went back to sleep," he smiled.
Mahershala's golden statuette sat on Jimmy's desk during the interview, with the presenter, who also hosted the Oscars, asking if Bari has met Oscar yet.
"No, not yet. (She's seen him) on TV - my mom, my wife and some family were at the house together watching it," he said.
Mahershala has a strong bond with his family, particularly his grandmother, who was an ordained Baptist minister and instilled the importance of prayer in her young relative.
While he has yet to speak to his grandmother after his big win, Mahershala told Jimmy a hilarious story about the time he called her at 5.30 am after he found out he was nominated.
"So I called her, she's asleep - she goes to bed really late. I go, 'Hey Grandma, it's Mahershala'. And she goes, 'Hello… hello?'" he recalled. "So I said, 'Everything's OK - I know it's really early but I'm calling to tell you something. I tell her, Grandma, I got nominated for an Oscar!' And she goes, 'She's in the hospital?' So I say again, 'No, Grandma, I got nominated for an Oscar?' 'Who's Oscar', she replied. I told her, 'No, I got an Oscar for Moonlight'. And she said, 'Oh… are you still in Texas (where he was filming)?'"
Mahershala was quick to add he spoke to his grandmother again that evening when she was more awake, and she was "very excited".