Articles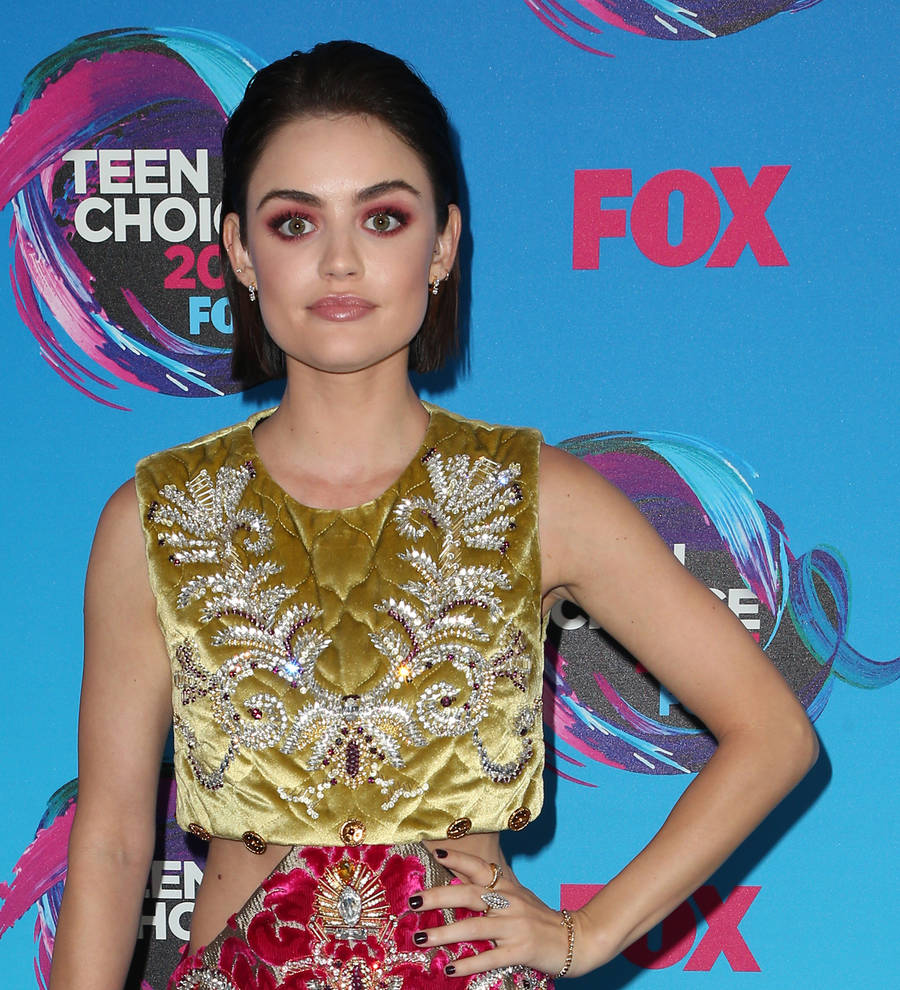 Lucy Hale attacks Twitter troll for 'eat a hamburger' remark
Pretty Little Liars star Lucy Hale has taken a troll to task for urging her to "eat a hamburger" after she posted a trim shot on Twitter.
The actress and singer, who has been open about her past eating disorder issues, was appalled by a callous social media user's remarks on Friday (22Sep17).
The drama came after the 28-year-old posted a photo of herself sitting on a chair.
The unnamed male troll wasn't impressed and wrote: "No straight men are signing off on that anorexic look. That's for gay guys & fashionistas, we want you to please eat a hamburger."
Hale was quick to respond, writing: "I am disgusted that a man would even think of saying these absolutely awful words to a woman. You should be ashamed of yourself.
"As someone who used to struggle with anorexia, I don't take these comments lightly. I'm healthy and happy and you don't know me."
"Keep your repulsive comments to yourself," she added.
Many followers immediately offered Lucy their support, with one writing: "Just another insecure man hiding behind a computer screen."
Hale opened up about her anorexia battle in 2012, telling Cosmopolitan she would "go days without eating", adding, "Or maybe I'd have some fruit and then go to the gym for three hours... I knew I had a problem. It was a gradual process but I changed myself."
Meanwhile, Lucy was the one targeted for comments she made on Twitter back in June (17), when she referred to herself as "fat".
She shared a snap of herself with her father in honor of the Father's Day holiday and wrote: "Ugh I was so fat."
When followers lashed out at her for her comment, Hale quickly apologized.
"Sometimes I forget that people are watching everything I do and I say things I don't mean," she tweeted. "I'm extremely sorry if my comment about my weight offended anyone. Sometimes we can be our own worst enemy. I know people look up to me and I should be way more aware of what I say sometimes."