Articles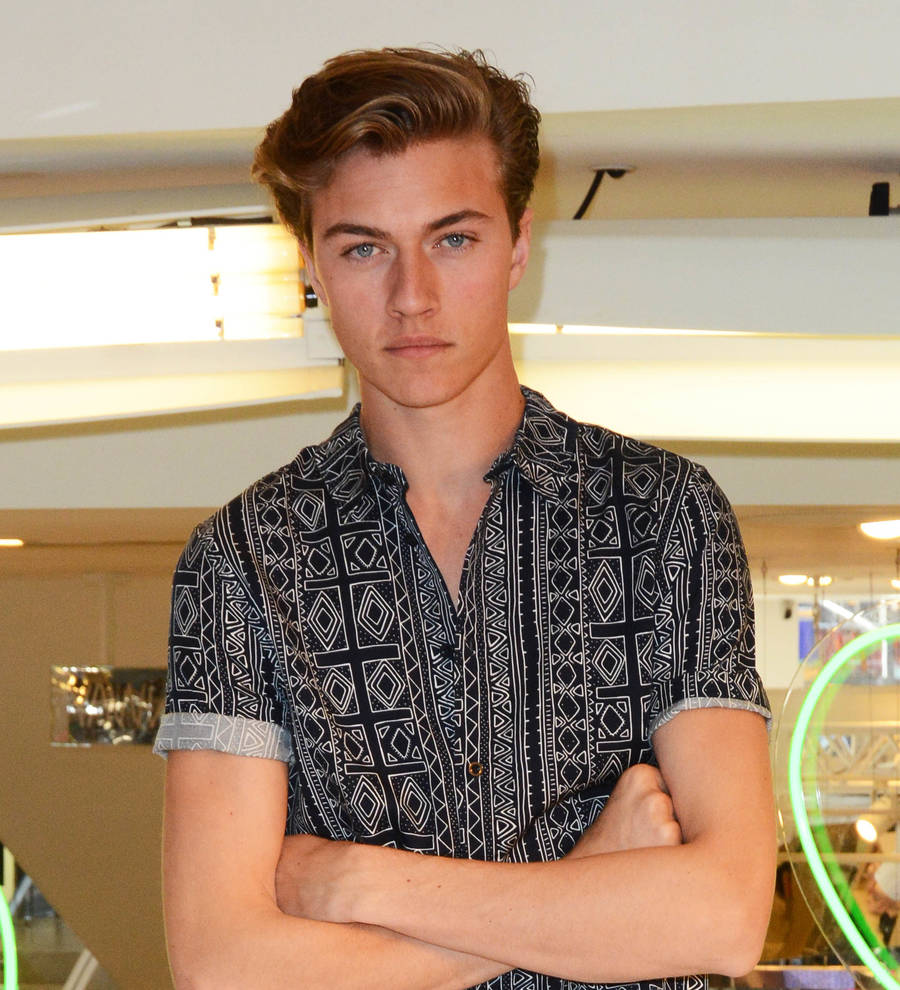 Lucky Blue Smith 'going with the flow' before he becomes a dad
Lucky Blue Smith is "going with the flow" as he prepares to become a father for the first time.
The 18-year-old model took to Instagram earlier this month (Mar17) to announce his girlfriend Stormi Bree, 26, is pregnant with the couple's first child, uploading a cute photo of them together and adding in the caption that he feels "blessed".
It's not known when the little one is due, but in the meantime Lucky is taking on board any advice he can about becoming a dad.
"I kinda want to be surprised," he told WWD when asked if he wants to find out the baby's gender before it's born. "I'm just going with the flow, I don't know.
"Everyone around me has just been telling me the ins and outs (of parenting) and just giving me a bunch of great support."
Lucky's three sisters Pyper America, Starlie Cheyenne and Daisy Clementine, who join him in band The Atomics, are also on hand to help him - and they're just as excited as he is about the new arrival. The handsome Fendi model noted the family's love of tots is due to taking on regular babysitting jobs when they were youngsters.
"We all really love babies," Pyper gushed, with Daisy adding: "We're obsessed with babies."
"We really love family so, there's another new person," Starlie grinned. "It's gonna be so exciting."
The four-piece is set to play at Coachella next month (Apr17) and, being the face of H&M's line dedicated to the event, they'll be sure to be decked out in gear from the retailer.
Lucky and his sisters have been busy launching the H&M Loves Coachella collection in recent weeks, and the girls shared their style tips for the festival as they attended an event in New York on Thursday evening (16Mar17).
"You need some layers," Pyper noted. "You need a jacket so you can wipe the sweat off your face or if it gets cold at night. And really, you should have good shoes. Don't wear new shoes. I would say break in your H&M shoes before you go."
"There's always the good basics, but then there are always the really cool pieces," Daisy chimed in of H&M's offerings. "And they always have really good bags, too."