Articles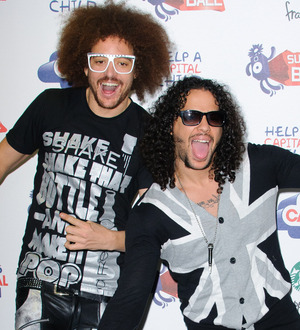 LMFAO star injures back
Lmfao star Skyblu has pulled out of the pop duo's upcoming appearances after sustaining a back injury.
The rapper's bandmate RedFoo was left to perform solo at the Q102 Jingle Ball concert in Philadelphia, Pennsylvania on Wednesday (07Dec11) as SkyBlu recovers.

Speaking backstage, RedFoo told reporters his colleague is undergoing treatment to strengthen his back.

RedFoo tells iHeartRadio, "He hurt his back and he's in rehab right now with his back. He's got some herniated discs... He's getting back in shape because... you know he's been performing with it and the doctor just said you got to chillax (sic)... So it's a pain but we got him in the bed, legs up, you know."

It is not known when SkyBlu will return to the stage.