Articles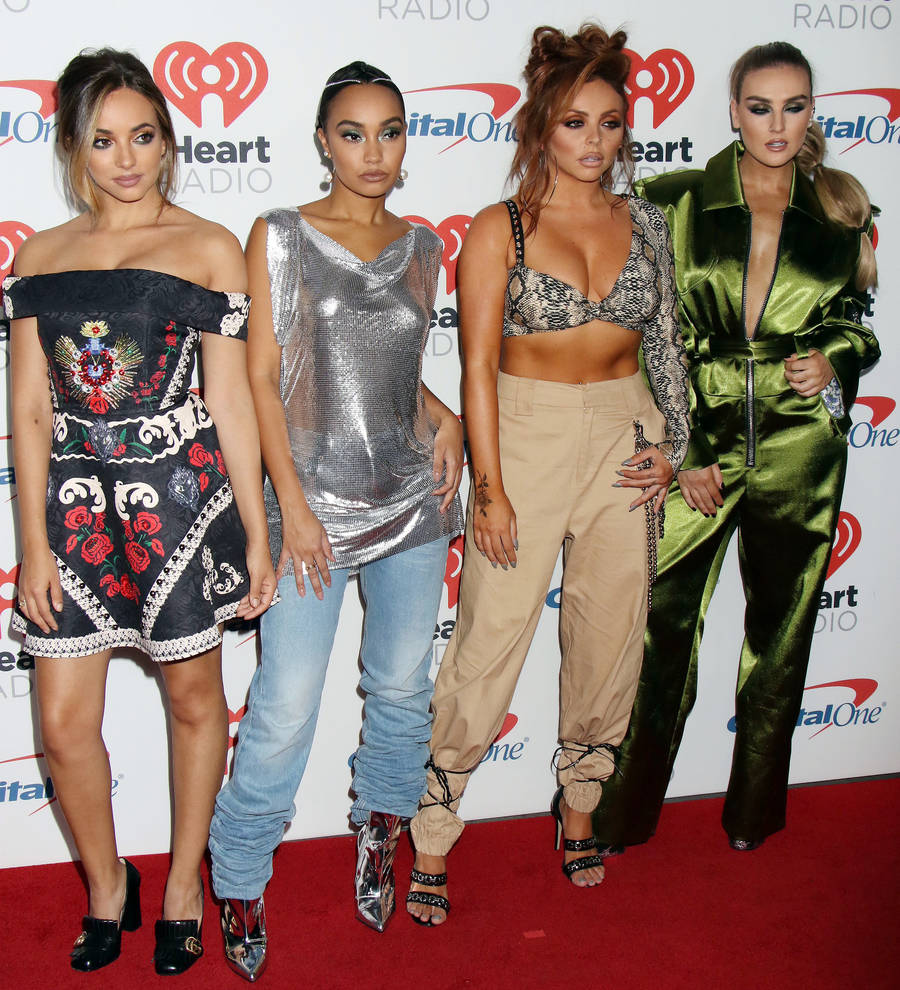 Little Mix: 'We're not perfect'
Little Mix believe they are positive role models for young girls because they are "not perfect".
The girl band - Jesy Nelson, Perrie Edwards, Leigh-Anne Pinnock and Jade Thirlwall - shot to fame on the U.K. version of The X Factor in 2011, becoming the first and only all-female group to win the show.
However, the girls have struggled to deal with the realities of worldwide fame after being "thrown into" the music industry.
"We were thrown into this industry without a clue about what was about to hit us," Jesy, 26, explained to The Observer magazine on Sunday (26Nov17). "It was just the worst thing ever. Strangers saying things about you that you didn't even know about yourself. And you question yourself.
"But do you know what's weird? I feel like now that people can sense we've stopped giving a s**t, we don't really get it any more," she said.
The group has legions of young female fans, and despite being under pressure to look good, the girls believe they are good role models to fans across the world because they have their flaws.
"I think it's a really sad world that we live in, with social media, where people love to scrutinise girls and women. But we set a good example," Jesy continued. "We embrace who we are, we're not perfect and we know that."
Jade, 24, added: "In the 'normal' world, you'd go to college, you'd be discovering yourself and you make mistakes and you wouldn't be judged for it. Whereas we were in this spotlight trying to discover who we were while everyone was watching."
Leigh-Anne opened up about the dark side of their fame, and said they were unable to show their true emotions. "It's especially hard when you want to just be sad," the 26-year-old explained. "If you are feeling like crap and you can't just f**king cry, then yeah, that's... weird."
The girl band, who have had hits including Shout Out To My Ex, Black Magic and Salute, have also released four albums in six years and toured the world, but explained that they wouldn't change their careers - despite occasionally wishing they could be "normal".
Leigh-Anne said: "We go from: 'I wish I could be normal', to realizing this is why we're locked in buildings all day."
However, Jade added, "It's nice to know that we'll do this for a few years and then in the future we've still got that part to come," while an excited Perrie chipped in: "This is our frickin' dream!"