Articles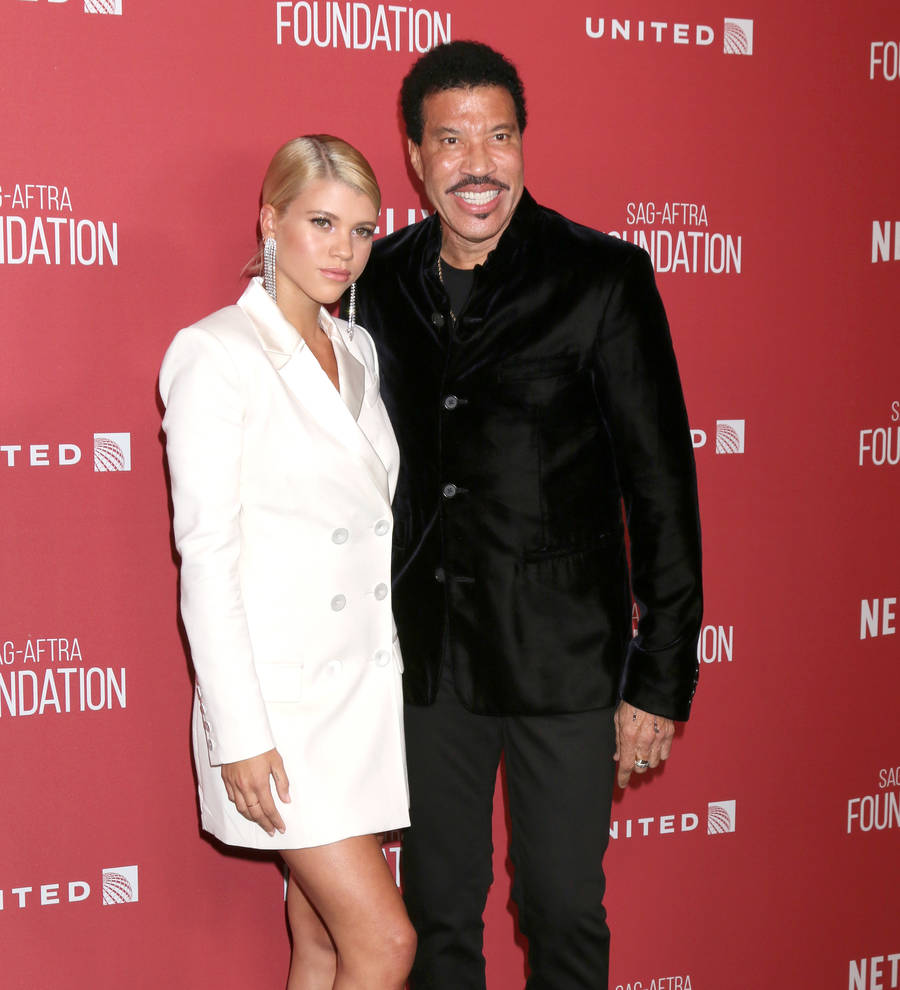 Lionel Richie 'supportive' of daughter Sofia's relationship with Scott Disick
Lionel Richie is "very supportive" of his daughter Sofia Richie's blossoming relationship with Scott Disick.
The 19-year-old model went public with her romance by sharing a picture on Instagram in September (17), just days after she was spotted with the 34-year-old during a break in Miami, Florida.
In spite of the age difference, Sofia has now explained that her famous father has been fine with her new relationship with the Keeping Up with the Kardashians star.
"He's good. He's been very nice. He's been very cool. He's very supportive, whatever that means," she told E! News at the SAG-AFTRA Foundation Patron of the Artists Awards in Beverly Hills on Thursday (09Nov17), while Lionel, 68, added jokingly: "I am into her business and she's trying to keep me out of her business."
The model stepped out with her father for their first red carpet appearance together in three years at the SAG-AFTRA event, where Lionel received the Recording Artists Inspiration Award for his philanthropic work.
The Grammy Award-winning singer-songwriter previously expressed his shock at his daughter dating Scott, who shares three children with his ex-girlfriend Kourtney Kardashian.
"Have I been in shock? I'm the dad, come on," the R&B legend told Us Weekly magazine last month. "I'm scared to death, are you kidding me?"
The couple was first pictured together in May (17), with Sofia seen cuddling up to Scott aboard a yacht in the south of France during the Cannes Film Festival. Since then, the pair has spent time together in Mexico, Las Vegas, Miami and Malibu, despite the model attempting to quash the dating rumors at the end of May.
"Just so everyone can get their panties out of their a**es, Scott and I are just homies," she wrote on Twitter at the time.