Articles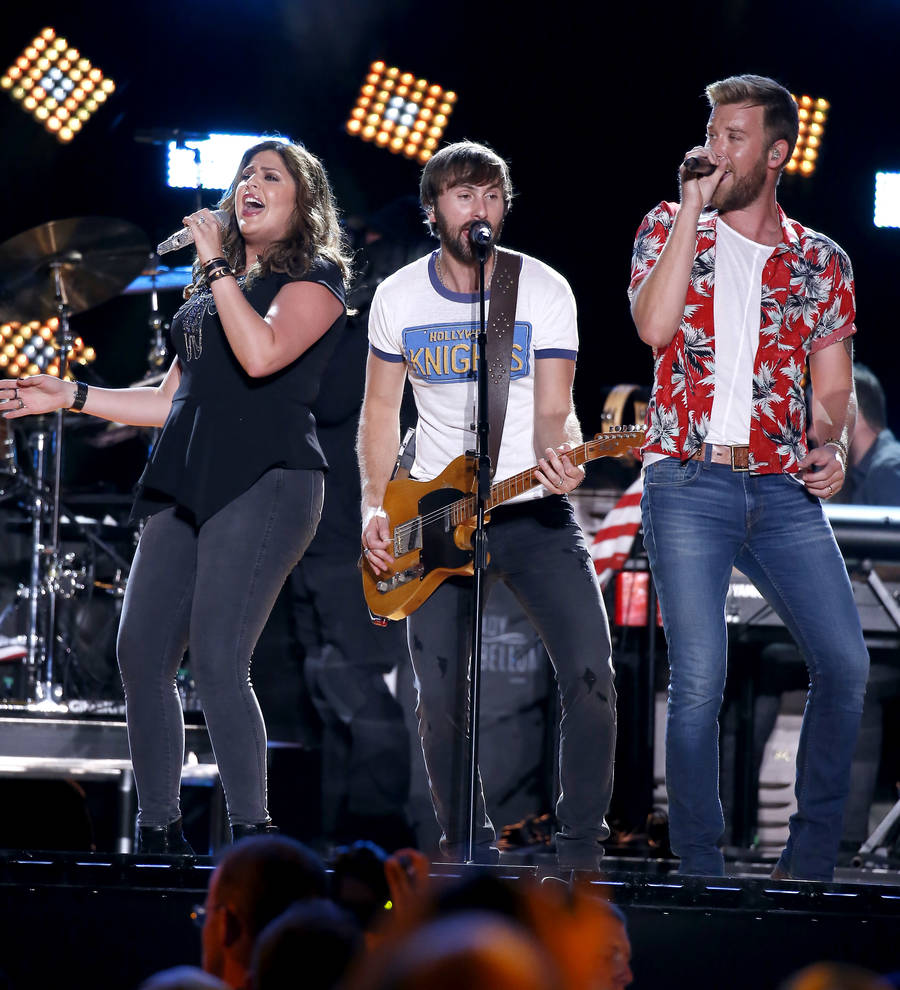 Lady Antebellum want Taylor Swift to write them a number one hit
Lady Antebellum have appealed to Taylor Swift to write them a big hit after working her magic for fellow country stars Little Big Town.
Last year (16), Taylor made her return to the country charts for the first time since 2013 after it was revealed she was the brains behind Little Big Town's Better Man.
The news created a big buzz as the pop star's fans rushed to check out the tune, sparking a 138 per cent surge in sales back in November (16) and propelling Better Man to number one on the iTunes chart.
The tune has since also snagged the top spot on the Billboard Hot Country Songs countdown, and now another group of country singers has expressed a desire to work with the Shake It Off hitmaker.
"I mean, honestly Taylor, call us," Lady Antebellum's Hillary Scott said in an interview with The Associated Press. "Like, we're up for whatever. Let's go!"
Bandmate Charles Kelley reveals they would love "a nostalgic song" from Taylor, and he already has high hopes for the collaboration, if it ever comes to fruition.
"I hope it would be number one. That's all I want," he smiled. "It better go (to) number one though. If we cut a song and it goes (to), like, number two, I'm going to be so disappointed."
Taylor has yet to respond to Lady Antebellum's appeal, but she will have plenty of time on her hands to take the stars up on their offer after recently claiming she has no plans to tour in 2017.
During her headlining set at the DIRECTV Now Super Saturday Night event in Houston, Texas on Saturday (04Feb17), she told the crowd, "As far as I know I'm only doing one show in 2017, and as far as I know, this is that show. You are attending 100 per cent of my tour dates."
The superstar, who has been enjoying her down time since wrapping her mammoth 1989 World Tour in 2015, treated attendees to a string of her big hits, as well as a stripped down version of This is What You Came For, a song she wrote with ex-boyfriend Calvin Harris, and her Little Big Town track, Better Man.