Articles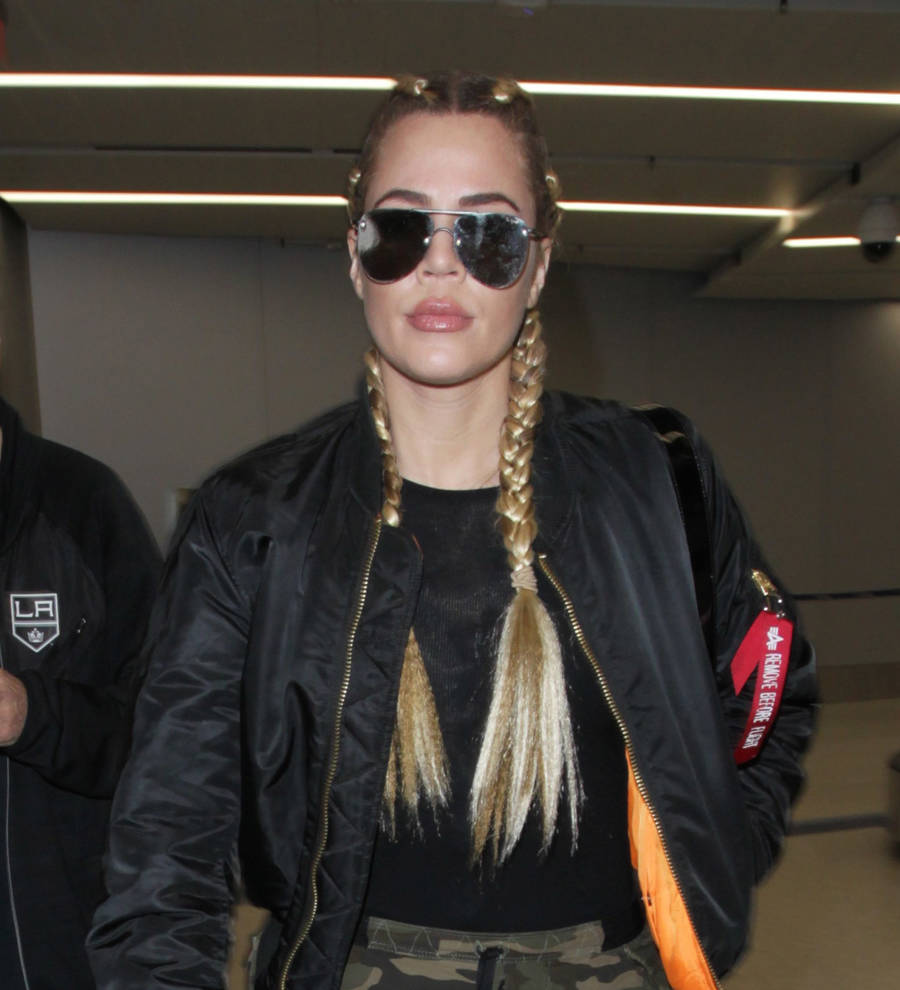 Khloe Kardashian celebrates Odom name drop with surprise cake
Khloe Kardashian celebrated officially dropping her married name Odom with a giant cake on Thursday (09Feb17).
The 32-year-old reality star's divorce from husband Lamar Odom was finalized last December (16). It had originally been delayed following Lamar's overdose in a Nevada brothel in October, 2015, after which Khloe put a hold on proceedings in order to care for her ex and help him in his recovery.
She is now in a relationship with basketball player Tristan Thompson and she continued to move on from her former marriage by getting rid of her former surname once and for all.
To mark the momentous occasion, Khloe was surprised with a giant cake from her assistants. The sponge was decorated to look like a California driver's license, with Khloe's maiden name front and center and "Happy Name Change" written at the bottom in frosting.
Sister Kim was also there to help Khloe celebrate and, of course, documented the festivities on her Snapchat account.
"You guys, look what Khloe's assistants got for her because she got a new passport without her old last name. It's her new last name," Kim said in the first video.
In the second, Khloe could be overheard saying: "It's a good day!"
While the cake was almost identical to a driver's license, there were certain things that had been changed. Khloe's address was written as "13 Freedom Lane" while her recent weight loss was also referenced with the description "skinny b**ch" under the weight category.
Khloe's celebratory mood will likely come as a blow to Lamar, who recently revealed he is keen to give his relationship with the beauty another try.
The 37-year-old made the admission during his interview on The Doctors, after host Dr. Travis Stork asked him: "Going forward, when you look at your life ahead of you, what are you looking forward to?"
Pausing briefly, Lamar then answered: "Umm, honestly, I want my wife back."
Khloe and Lamar married on television in 2009, but the Keeping Up with the Kardashians star filed for divorce in 2013 after allegations surfaced of her spouse's infidelity and drug relapse. They signed divorce papers in July, 2015, but proceedings were halted following Lamar's near-fatal overdose that October (15). Khloe started up divorce proceedings again last May (16), and it was made final on 17 December (16).