Kellan Lutz's scary fan encounter
Written by . Published: August 03 2011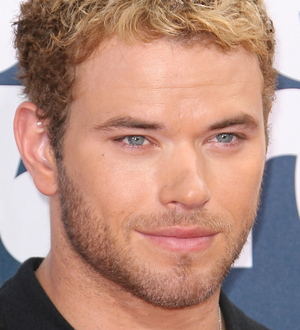 Kellan Lutz once made an arresting sight at a movie convention after a crazed Twilight fan tried to handcuff him.
The actor is a favourite at film events thank to his role in the Twilight series, but he admits one devotee took things too far when she tried to chain herself to the hunk.
He tells JustJared.com, "I love the conventions that take me around the world, especially to the small cities and the small towns.
"To date, the most extreme one was the fan that brought handcuffs and wanted to handcuff me and bring me home. I was joking with her and said, 'Just lock me up and take me home' and she yanks out some handcuffs and security had to step in."
But Lutz insists the odd experience hasn't put him off interacting with his loyal followers: "Now it is just fun hanging out with the fans. It is really fun to just meet them, if we are in the same location, just to hang out and talk over lunch, get a drink together, every one is really cool. I'm very fortunate to have such loving fans."