Articles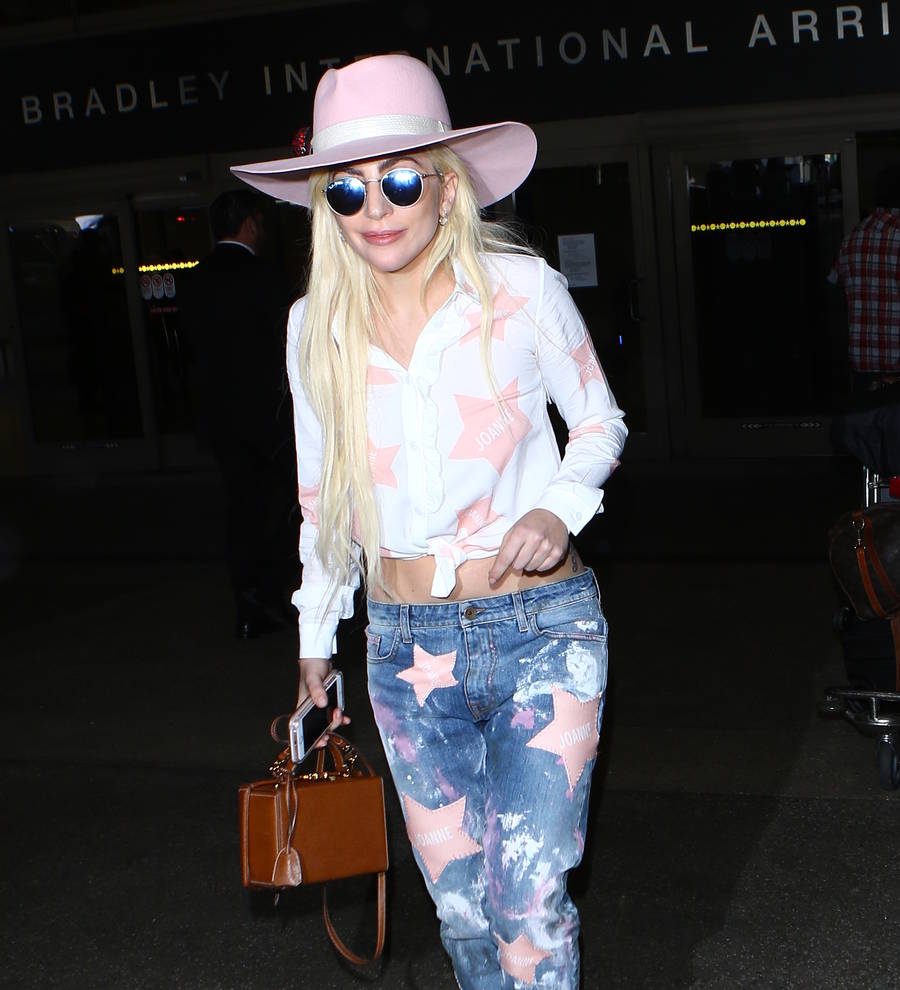 Katy Perry and Ariana Grande praise Lady Gaga after Super Bowl Halftime Show
Katy Perry and Ariana Grande were among the stars to take to social media to congratulate Lady Gaga after she pulled off an epic Halftime Show during the Super Bowl LI on Sunday (05Feb17).
The 30-year-old singer delighted her famous fans with an energetic performance which saw her jump from the roof of the NRG Stadium in Houston, Texas, onto the stage, before launching into hits including Poker Face, Born This Way and Telephone.

Katy, who herself performed during the Halftime Show in 2015, was quick to praise Gaga for her set, writing: "I want jumping gifs stat! Bravo @ladygaga."

Side to Side singer Ariana shared a snap of Gaga backstage in her dressing room, and wrote alongside the picture on Instagram: "VOCALS, POWER AND SUCH BEAUTIFUL ENERGY that was so special @ladygaga congratulations and much much love from a fellow Italian American music loving human."

Tony Bennett was another famous singer to express his admiration for Gaga, with whom he has collaborated on numerous occasions, keeping things simple with his tweet: "@ladygaga Lady...the most super thing about the Super Bowl was you....just amazing!"

Fergie wrote on her Twitter page, "YES @LadyGaga just DID THAT!! #SuperBowl," while Rita Ora gushed, "Congratulations @ladygaga!! That was AMAZING! Slayed my life!!"

Beatles legend Ringo Starr went crazy with the emojis as he tweeted Gaga, "Well done Lady Gaga peace and love," while DNCE frontman Joe Jonas wrote, "You don't need anyone else on stage when you are @ladygaga smashed it. #GOGAGA."

It wasn't only musical stars who praised Gaga though. Rebel Wilson shared a snap of herself and the Pitch Perfect 3 cast at a Super Bowl bash hosted by Anna Kendrick, writing: "Yassss @ladygaga !! Loved that half time show. Go @AtlantaFalcons !! Thanks @AnnaKendrick47 for hosting x" The picture showed Anna wearing a New England Patriots jersey and frowning, referencing the team's difficult start to the game, but the actress would have been more than a little excited by their epic comeback and eventual victory over the Atlanta Falcons.

Meanwhile, after watching Gaga's Halftime Show, Neil Patrick Harris tweeted, "I'm gagging over @ladygaga and her halftime show. She was everything. Creative and fearless and inclusive. Loved," while Mindy Kaling added, "This performance is like 4000 awesome gifs strung together."

Frozen star Josh Gad wrote, "#ladygaga has created one of the all time great #SuperBowl performances. The energy is mind boggling," while Vivica A. Fox didn't hold back with her praise of the singer, tweeting, "#LadyGaga is the modern day #BarbraStreisand Just a FABULOUS CLASS ACT!!."

Following her Super Bowl performance, Gaga announced she will be hitting the road for a world tour in support of her latest album Joanne - her first solo headlining tour since 2014.

The star posted a teaser for her upcoming trek on her Twitter page, although details have yet to be revealed.