Katherine Jackson loses bid to take negligence case back to court
01-31-2015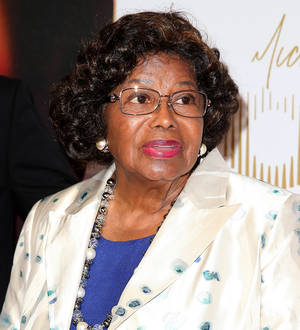 Michael Jackson's mother has lost the battle to take her negligence case against the promoters of her son's This Is It concerts back to court.
A three-judge California state appeals court panel refused to reverse a jury's decision that cleared concert bosses at AEG Live of any wrongdoing in the pop star's 2009 death on Friday (30Jan15).

The lawmakers ruled Katherine Jackson and her grandchildren had no standing for a new trial after their attorneys argued last week (ends23Jan15) that AEG Live was liable for Jackson's treatment in the weeks leading up to his death, as he rehearsed for the This Is It concerts.

The original five-month trial ended in 2013, when jury members cleared AEG Live executives of negligently hiring cardiologist Conrad Murray as Jackson's personal physician. Murray was found guilty of administering the sleep-aid drug that cost the King of Pop his life and he was convicted of involuntary manslaughter in 2011.