Articles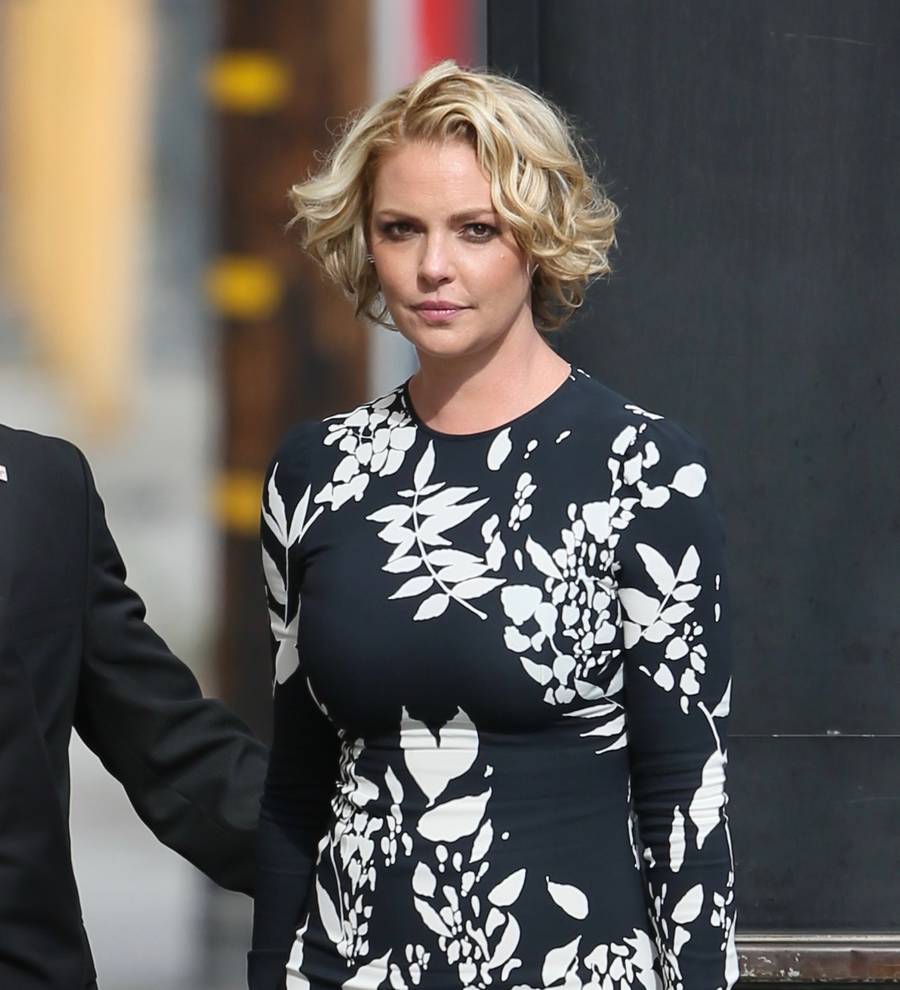 Katherine Heigl's dog battling brain tumour
Actress Katherine Heigl is playing nurse to her pet pooch Gracie Lou as the dog recovers from emergency surgery to treat a brain tumour.
The Knocked Up star, who is known for her love of animals, revealed the sad news of her furry friend's health crisis in a post on her blog, Those Heavenly Days, on Friday (01Dec17), explaining Gracie started showing signs of illness last year (16).
Katherine and her husband, singer Josh Kelley, took the animal to a veterinarian, who thought the dog may be suffering from a slipped disc or a neck injury, and prescribed painkillers.
The drugs appeared to work for a while as Gracie went back to being her usual self, but in September (17), her ailment seemingly returned.
"She started acting really tender about that neck again," Katherine explained.
The pooch's condition quickly deteriorated as she started having seizures, and a magnetic resonance imaging (MRI) scan revealed the couple's worst fears as Gracie was found to have a "giant" tumour putting pressure on her brain.
The couple decided against having its pet put down and Gracie underwent emergency brain surgery at Colorado State University, where medics were able to remove almost half of the mass, which was located in the middle of her brain.
Katherine and Josh were able to take the animal home, but now the actress and mother-of-three has found herself providing round-the-clock care for the troubled dog.
"We are spending a majority of our time tending to Gracie's post-op needs," she continued. "Right now my days consist of trying to save Grace, trying to keep her comfortable and keep her happy and help her heal."
Despite the trying time, Katherine is hopeful for the pooch's future, although she is now willing to put Gracie out of her misery if her health doesn't get significantly better.
"Every day brings with it minor but important improvements in Gracie's behavior and health, and I am hopeful that by the new year she will be back to her old self," she wrote, insisting the pup still brings the family "an incredible source of comfort, companionship, loyalty, love and joy".