Articles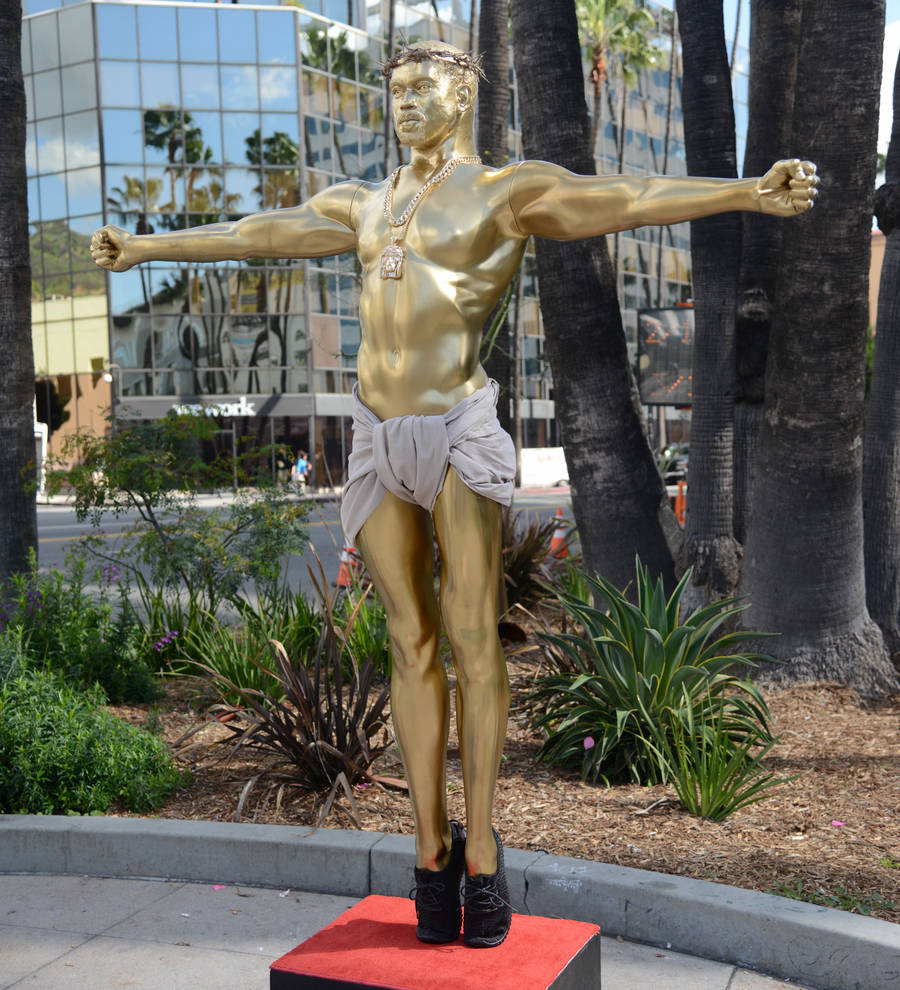 Kanye West inspires artist Plastic Jesus' False Idol sculpture
Artist Plastic Jesus debuted his Kanye West-inspired sculpture, False Idol, in Los Angeles on Wednesday (22Feb17).
The lifesize sculpture of the "crucified" Stronger hitmaker was unveiled on the Hollywood Walk of Fame, not far from where the Academy Awards will be staged on Sunday (26Feb17).
The golden art piece is positioned with outstretched arms and features a crown of thorns as well as Yeezy Boost 350 sneakers, designed by the Grammy-winner. The piece, which is draped in gold chains, resembles an Oscar statuette.
U.K. born visionary Plastic Jesus was inspired to create False Idol following West's public battle with mental health and the media's coverage of the drama at the end of 2016.
The rapper canceled the remaining dates on his Saint Pablo Tour and was hospitalized after suffering an alleged breakdown.
"As a photojournalist, I've seen so many times where we've built somebody up into an idol, almost a god-like character," the artist tells Billboard. "When you build people up into a god, there's expectations you have of them. When these people show that they're only human and they err in some way, we then crucify them in the media."
In his view, the public has also played a part in sensationalising West's personal struggles.
"This happened to Kanye just before Christmas - he went into a medical facility suffering from stress, anxiety and paranoia," he adds. "But as consumers and as the media, we're all just after a pound of flesh."
Plastic Jesus, who worked as a photojournalist early in his career, is known for his socially conscious street art. False Idol is a part of his exhibit Anesthesia: The Art of Oblivion.