Articles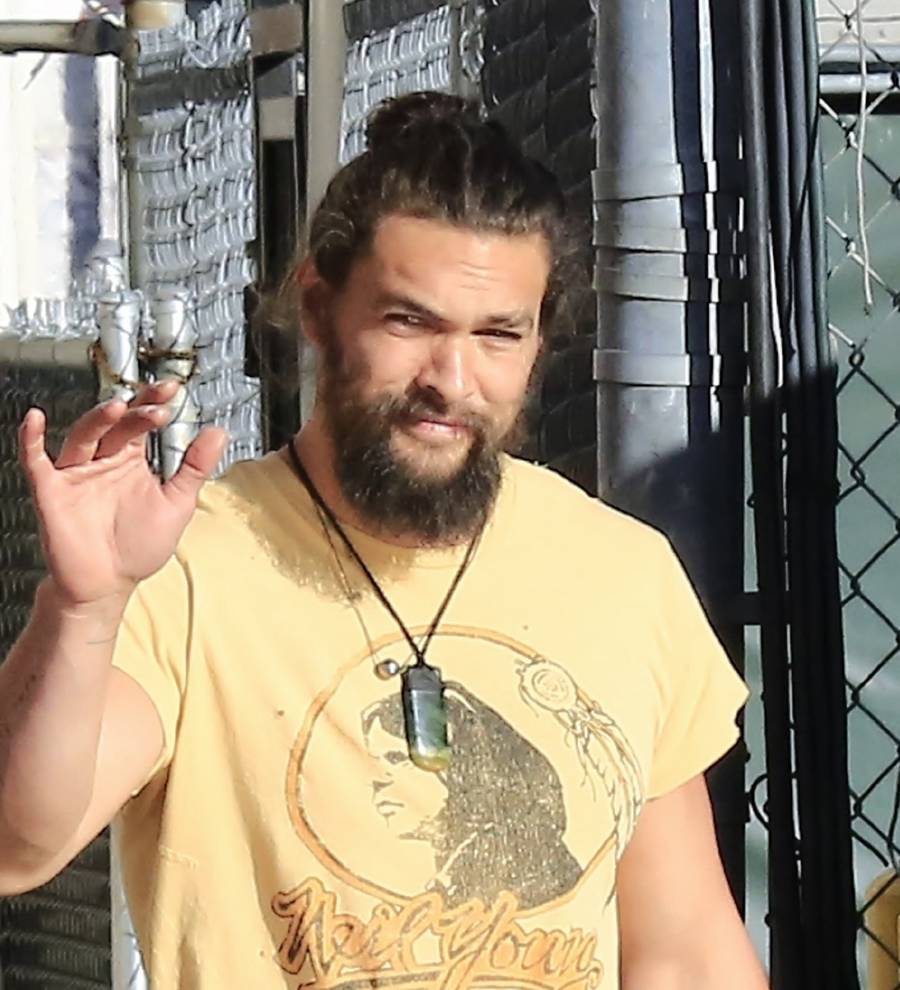 Jason Momoa: 'I'm really bad at keeping secrets!'
Jason Momoa ended up telling his friends and family that he'd been cast as Aquaman because he's so bad at keeping secrets.
The 37-year-old actor takes on the superhero role in the upcoming movie. While production has recently begun on the film, Jason actually knew that he'd got the part five years before it was announced - and keeping that hidden was more than tough.

"It was like four or five years," he said during an interview on Jimmy Kimmel Live on Thursday night (26Jan17). "Because they (bosses) just wanted it to be a secret. I told all my friends and family - of course I did! I told them I wouldn't say anything… but I'm really bad with secrets."

In fact, Jason is so terrible at keeping secrets that he often ends up giving presents to wife Lisa Bonet before they are due, just because he can't keep quiet about what he has bought her.

"I buy presents for my wife and I'm like, 'Just open it now, I know it's for Christmas and that's really far away but just open it - it's amazing'," he laughed, before once again adding, "I'm really bad at secrets."

And one present Jason certainly couldn't keep from his spouse is the gift he got her for her birthday. The pair live with their children on a ranch, on which they have various animals. So when it came to choosing a present for her big day, Lisa had just one request.

"We got dogs, wolves, a snake, a donkey... two feral kids, skate ramps. My wife really wanted a donkey and I bought her one for her birthday," he smiled.

Aquaman, also starring Amber Heard and Patrick Wilson, is due for release in 2018. The cast were recently pictured together for the first time at a table read for the film, which director James Wan shared on his Twitter page.