Articles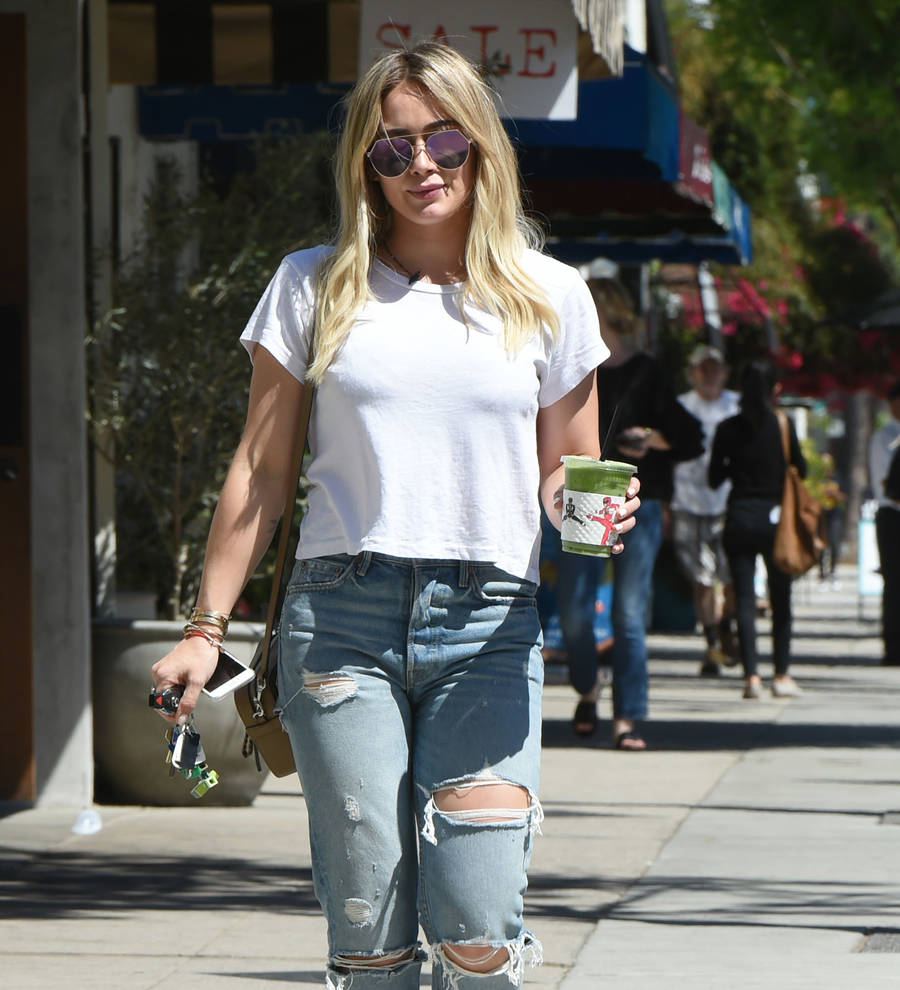 Hilary Duff photographed embracing businessman Ely Sandvik on beach
Hilary Duff has sparked rumors she has a new beau after she was photographed on a California beach with businessman Ely Sandvik over the weekend (08-09Jul17).
The Lizzie McGuire star was spotted embracing Ely and sitting on his shoulders at a Malibu beach, while some bystanders claim the couple stole kisses while sunbathing.
It is unclear how long Hilary and Ely have been seeing each other, but Duff's new romance comes months after she ended her relationship with musician Matthew Koma. Hilary and Matthew began dating last year (16), but parted ways in April (17).
Hillary started dating music producer Koma shortly after her romance with her personal trainer Jason Walsh fizzled out in November (16).
The singer and actress split from Mike Comrie, the father of her four-year-old son Luca, in 2014, after three years of marriage. They finalized their divorce in February, 2016, but remain close friends.
In March (17), the 29-year-old opened up about single life, stating, "I never think being single sucks until I go out in L.A. with my girlfriends and the options are terrible. I really attract the old men!" she told Redbook magazine. "I'm divorced, and it sucks."
She also previously admitted she is a terrible dater and she has a very difficult time forming a new relationship because she doesn't meet many men she can see herself with.
"I've never been a good dater," the So Yesterday singer told Cosmopolitan magazine. "I meet, like, one person a year that I'm maybe attracted to. I never want to be that girl who's desperate to find a mate."