Hilary Duff is pregnant
Written by . Published: August 15 2011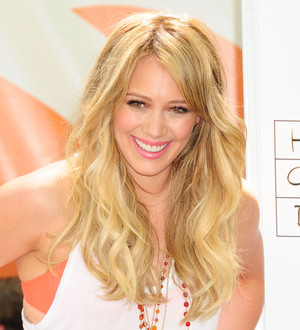 Hilary Duff and her husband Mike Comrie have marked their first wedding anniversary by announcing they are expecting their first child.
The Cheaper By The Dozen star, 23, wed ice hockey player Mike Comrie, 30, last summer (10) and they have wasted no time in starting a family.
In a post on her website on Sunday (14Aug11), she writes, "I can't believe it has already been a year, time really flies when you're having fun!
"We also want to share the exciting news that... BABY MAKES THREE!!! We are extremely happy and ready to start this new chapter of our lives."
The news will come as a surprise to fans - last week (ends12Aug11), Hilary Duff insisted the couple wanted to wait a little while before trying for a baby.
She told Eonline.com, "I think it was important to us that we had a year to just do whatever. And maybe longer than that because we enjoy having so much freedom. But we're thinking about it."