Harry Potter finale is 2011's biggest film
Written by . Published: August 10 2011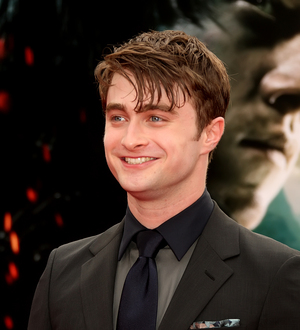 Harry Potter And The Deathly Hallows: Part 2 has been crowned the most successful film of 2011 after conjuring up a worldwide haul of $1.1 billion.
The fantasy epic, the final movie in the hugely successful wizard series, has been hailed a "global phenomenon" by Warner Bros chiefs.
Warner President Of Distribution Dan Fellman beams, "This is another incredible milestone for the last chapter of this historic film series, and for the Harry Potter franchise as a whole.
"In a crowded and very competitive summer, it is a tribute to both the film and the people behind it that moviegoers are still turning out to enjoy it - whether for the first time or for a repeat viewing."
The blockbuster, which stars Daniel Radcliffe as the boy wizard, was also recently named the third-highest grossing movie of all time, after James Cameron's Avatar and Titanic, which have grossed $2.7 billion and $1.8 billion respectively.