Articles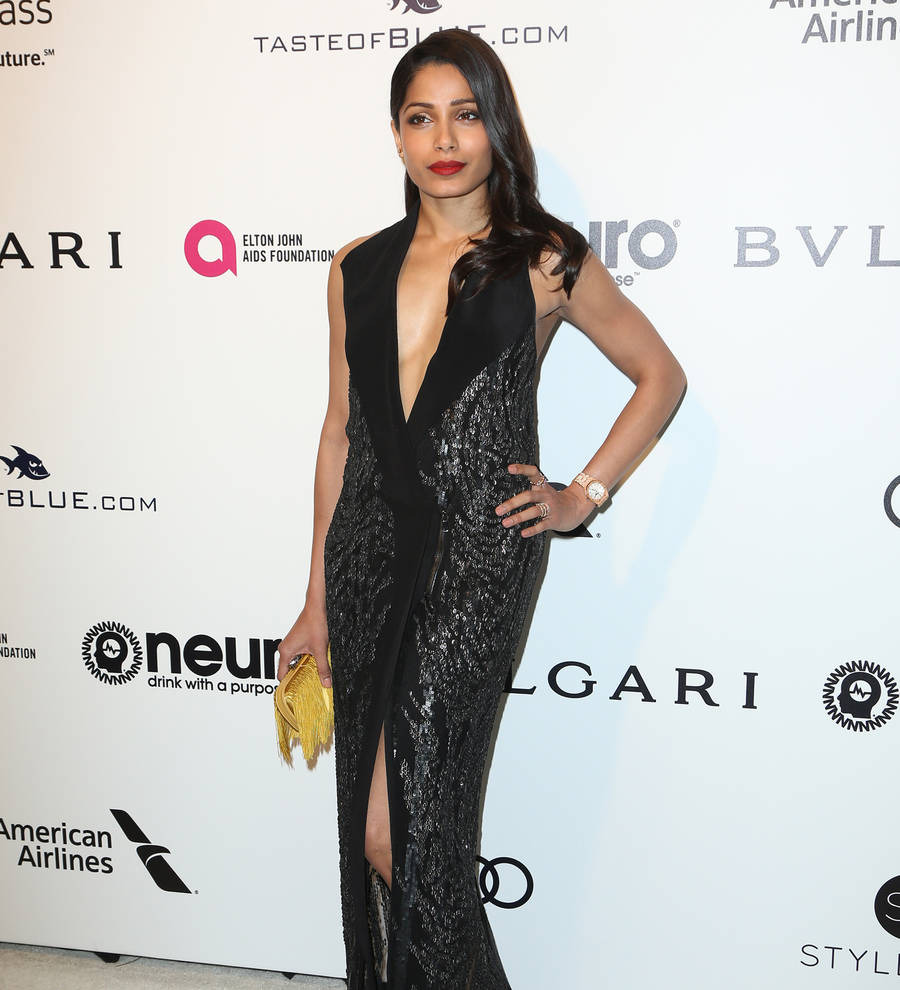 Freida Pinto spearheaded Oscars food waste initiative
Actress Freida Pinto ensured uneaten gourmet food from Oscars weekend parties went to people in need.
The Slumdog Millionaire star joined forces with Copia, an organisation that uses technology to tackle food waste, to scoop up leftover food last weekend (25-26Feb17), during the annual celebration of Hollywood.
Guests at the Academy Awards' Governor's Ball party on Sunday night (26Feb17) were treated to a gourmet spread which included short ribs, octopus, golden baked potatoes with caviar, Oscar-shaped salmon and gold-dusted popcorn. Despite the fact that top chef Wolfgang Puck prepped around 3,000 plates of luxury food, celebrities and their entourages didn't eat much of the food and large quantities were left over, according to event insiders.
A reported 800 Los Angeles residents were fed after the Indian actress teamed up with Copia, which provides restaurants with pickup and delivery methods to package and redistribute leftover food to charities in need nearby.
"Our aim is to ensure that no one goes hungry in our film and TV town of Los Angeles by recovering leftover foods from all of our big parties and events," Freida explained to Vanity Fair.
The actress promoted Copia, which distributed the food to an LGBT centre in the same community La La Land was set, just a few miles from the awards ceremony, on her social media accounts.
According to her representative, after the Independent Spirit Awards on Saturday (25Feb17), Freida assisted the caterer with packing up and delivering excess food to the Los Angeles LGBT Center on Sunday morning.
She wrote on her Instagram account, "When Awards Week gives back - food that would have otherwise been wasted has now been shared and connected with the LA LGBT Center , just 3.3 miles away from the Event in Los Angeles. Wastage isn't glamorous, feeding people is! #zerowaste #zerohunger #eatlikeastar @gocopia."