Frank Ocean jokes about cops run-in on Twitter
Written by . Published: January 05 2013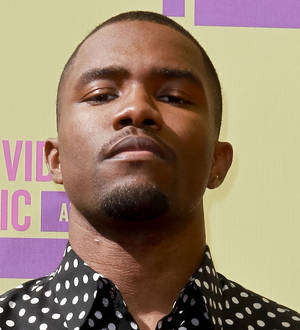 Singer Frank Ocean has made light of his recent run in with the law for marijuana possession in several posts on Twitter.com.
The star was pulled over for speeding on New Year's Eve (31Dec12) in California and officers searched the black BMW after reportedly smelling pot.

The cops found a small bag of the drug and the star was reportedly cited for marijuana possession, having tinted windows, and driving on a suspended license.

The star has now addressed his legal woes in a mocking message on the social network site, writing, "hi guys, i smoke pot. ok guys, bye. hi guys, i drive a m3. that b**ch fast... ok guys, bye."