Eddie Redmayne's Les Mis horse scene was payback for audition lie
01-31-2015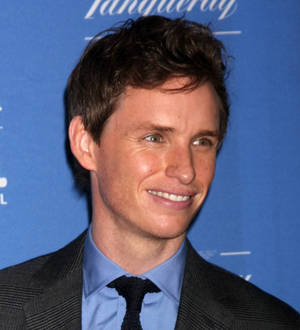 Eddie Redmayne is convinced his horseback scene in Les Miserables was payback for lying to director Tom Hooper about his riding skills on a previous TV project.
The young Brit admits he was far from honest when he told the filmmaker he could ride at an audition for mini-series Elizabeth I, and almost killed himself in a charging scene in front of Jeremy Irons and Helen Mirren.

He recalls, "I left the audition and, as I was leaving, he (Hooper) said, 'One last thing Eddie, have you ever been on a horse?' And I said, 'Yes!' and I walked out. I had been on a horse when I was four and was mostly trying to get it to go!

"Cut to about three weeks later and we shot in Lithuania with this gigantic scene of this coup being staged and I was on a gigantic stallion with 14 Lithuanians' horses stomping behind me. At the end of this road Helen Mirren and Jeremy Irons are on a balcony dressed in full regalia and Tom Hooper is behind the camera and spurs were being attached to my feet, and I'm thinking at one point, 'Do I admit I can't ride?'

"I was too embarrassed to admit it and he (Hooper) calls, 'Action!' And I gave the horse a gentle nudge and it went off 100 miles an hour and I'm just holding on for dear life! I just heard, 'Cut!' And Tom Hooper arrived and said, 'You're a f**king liar!'

"From that moment I learned a lesson, because I was always taught that whenever you're in doubt at an audition, say yes. But I hadn't been taught that if you say yes and it's a lie make sure in the couple of weeks before filming you have elementary training; whatever it is!"

Hooper got his own back when he and Redmayne reunited for Les Miserables years later: "On day one all the revolutionaries were rehearsing together and Tom announced that my character, Marius, was gonna have to leap onto a horse whilst brandishing a flag!

"So that was my penance - my payback for that lie to him years ago."